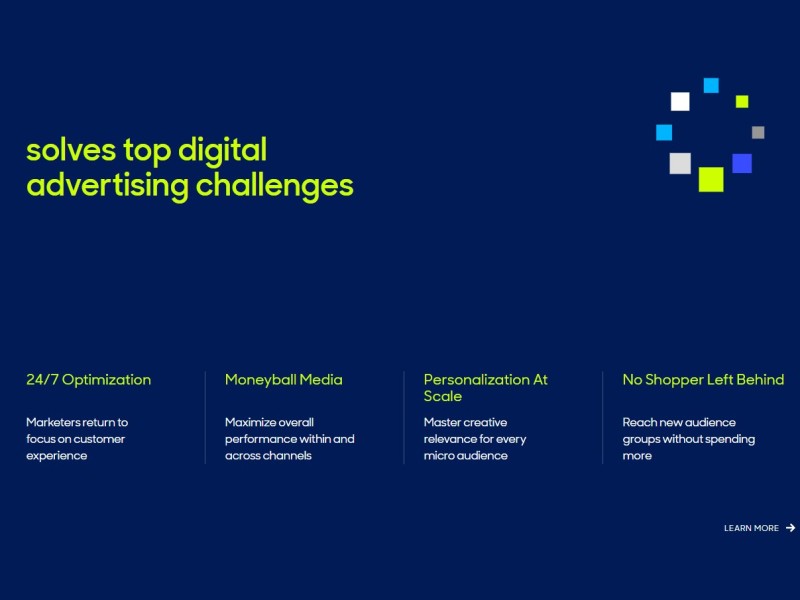 Albert is an AI tool that solves top digital advertising challenges by providing autonomous campaign design and management, cross-channel strategy and execution, and fast implementation in existing ad accounts. With Albert, marketers can optimize their overall performance, achieve personalization at scale, and reach new audience groups without spending more.
Autonomous Campaign Management: Albert autonomously designs and manages campaigns, allowing marketers to focus on customer experience
Cross-Channel Strategy: Albert provides a holistic, agile cross-channel strategy and execution for effective advertising across multiple channels
Fast Implementation: Implement Albert in weeks, not months, leveraging existing ad accounts for quicker results
Personalization at Scale: Albert enables masterful creative relevance for every micro audience, ensuring personalized marketing efforts
Pricing Type: Contact for Pricing
Platform(s): Integrations/Plugins
---
Share this AI Tool:
---
Need custom AI solutions for your business?
At AI Scout Solutions, we build AI tools tailored to your unique requirements. Get in touch with us and explore the possibilities of our team creating custom AI solutions tailored for your needs.
Learn More
Alternatives