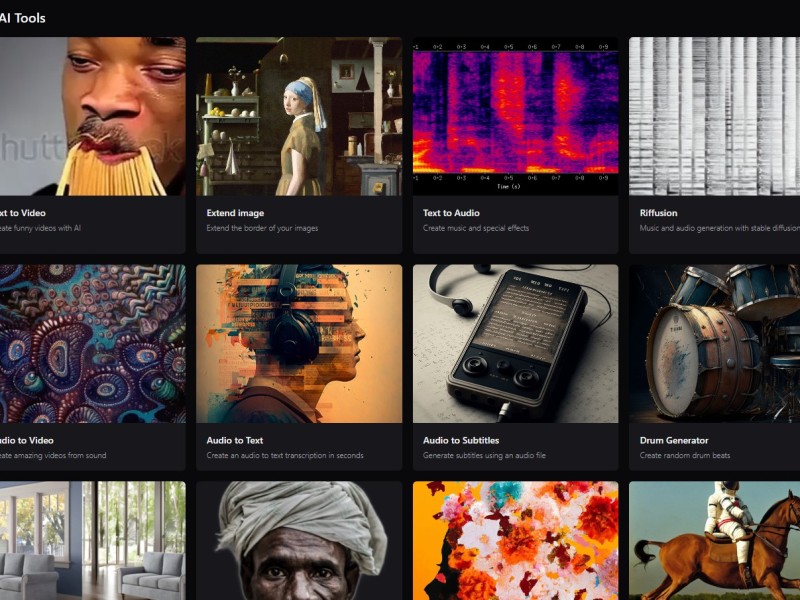 Artificial Studio is a powerful platform that allows you to create stunning audio, image, and video content using artificial intelligence. Explore a wide range of AI-driven tools designed to help you achieve your multimedia goals effortlessly.
Text to Video, Audio, and Subtitles conversion
Image manipulation tools: Extend, Modify, Remove, and Restore
Music and audio generation with Riffusion and Drum Generator
Advanced AI models like Dalle 2 and Stable Diffusion v2.1
Pricing Type: Free Trial
Price: Paid Plans from $15/mo
Platform(s): Web
---
Share this AI Tool:
---
Need custom AI solutions for your business?
At AI Scout Solutions, we build AI tools tailored to your unique requirements. Get in touch with us and explore the possibilities of our team creating custom AI solutions tailored for your needs.
Learn More
Alternatives