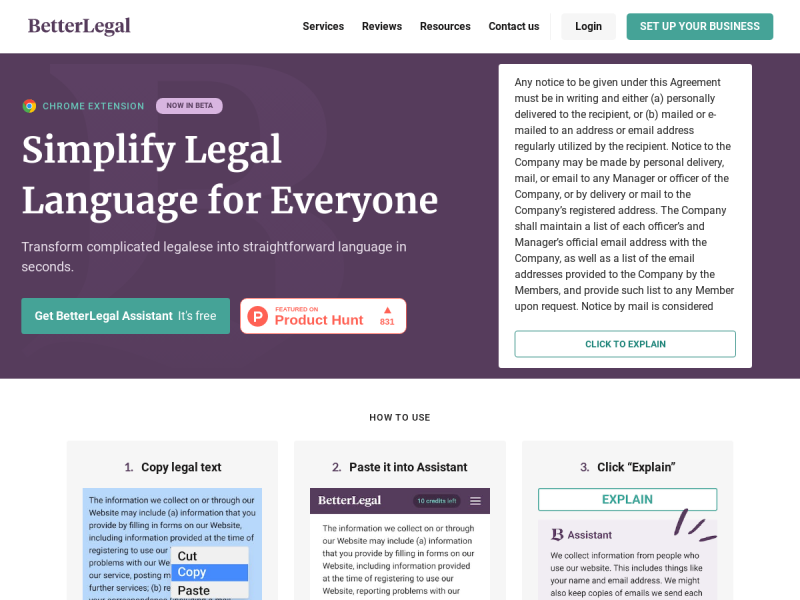 BetterLegal Assistant is a revolutionary Chrome Extension that simplifies legal language, transforming complicated legalese into straightforward terms in seconds.
Translate complex legal jargon: Instantly convert dense legal text into simpler, everyday language for easy comprehension.
Understand legal documents: Gain a general understanding of contracts, terms of use, privacy policies, and more, helping users navigate the world of legal documents with confidence.
Save time and effort: Quickly access clear explanations of legal text, saving users from the need to decipher complex legal language themselves.
Pirate Mode: Add a touch of adventure with Pirate Mode, which translates simplified layman's terms into pirate-speak for a fun and engaging legal text experience.
Pricing Type: Free
Platform(s): Browser Extension
---
Share this AI Tool:
---
Need custom AI solutions for your business?
At AI Scout Solutions, we build AI tools tailored to your unique requirements. Get in touch with us and explore the possibilities of our team creating custom AI solutions tailored for your needs.
Learn More
Alternatives