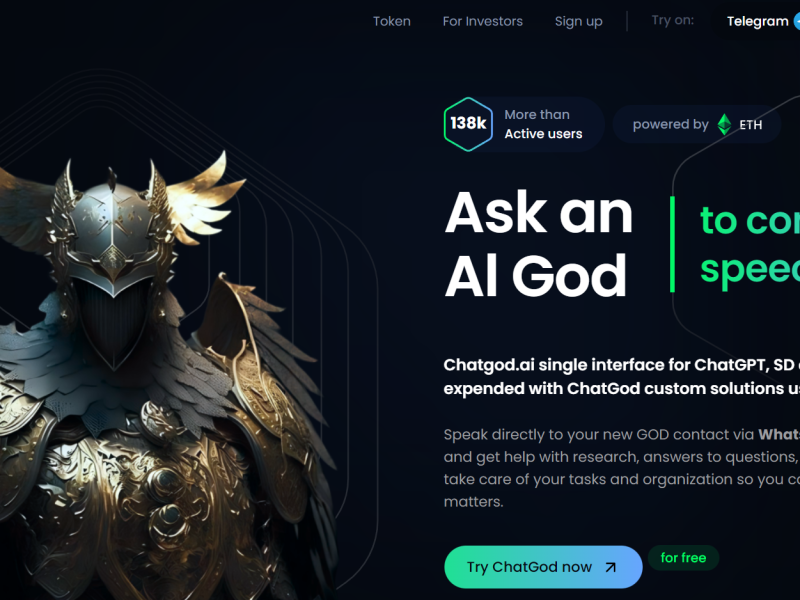 Chatgod.ai – a unified interface for best Al services. It provides easy access to the most popular Al services such as natural language processing, text and video generation, speech-to-text and text-to-speech conversion, video summarization, personal assistance, social media management, Intelligent agents capability of performing various tasks 24/7 and more. Chatgod.ai offers a subscription-based model where users can enjoy a free tier of prompts before purchasing credits.
Pricing Type: Freemium
Platform(s): Telegram Bot, Whatsapp Bot
---
Share this AI Tool:
---
It asked for my telephone number and then immediately went completely silent. I tried to restart the bot, which helped nothing. I was trying Telegram version.
Need custom AI solutions for your business?
At AI Scout Solutions, we build AI tools tailored to your unique requirements. Get in touch with us and explore the possibilities of our team creating custom AI solutions tailored for your needs.
Learn More
Alternatives