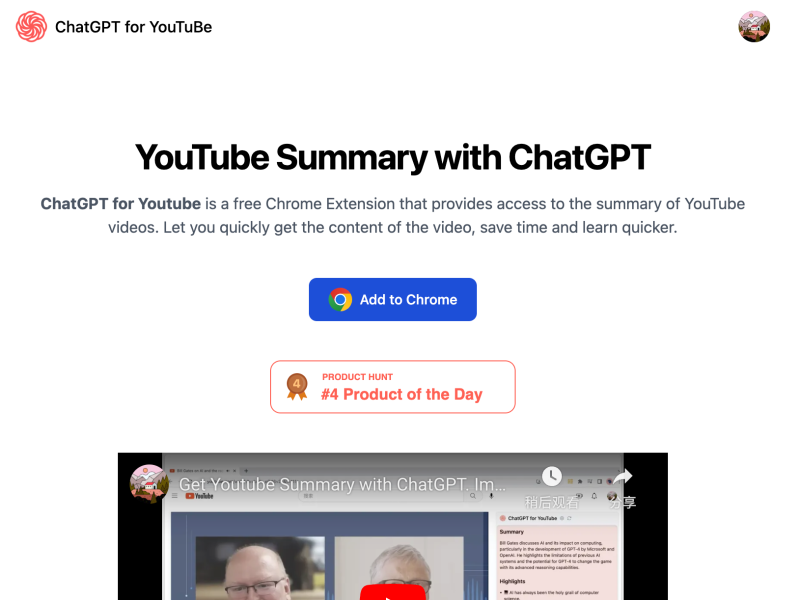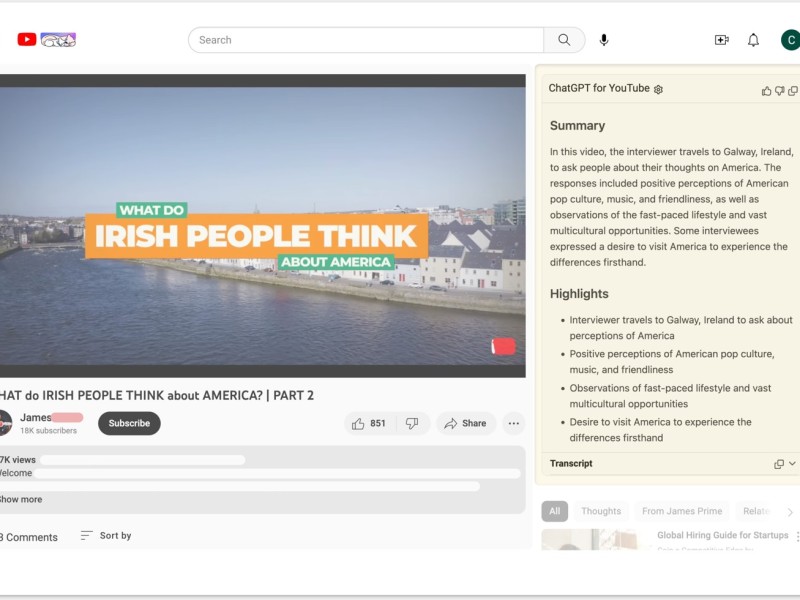 ChatGPT for YouTube is a free Chrome Extension that utilizes ChatGPT's powerful AI capabilities to generate text summaries of YouTube videos, allowing users to quickly grasp the main points of the video and save time.
Efficient Summaries: Obtain concise text summaries of YouTube videos to extract key information without wasting time watching the entire content
Wide Range of Applications: Suitable for various video types, including courses, tutorials, news, product feature introductions, interviews, and academic seminars
Easy to Use: Simply install the plugin, open a YouTube video, and within seconds, the text summary will appear on the right side of the player
Free and Accessible: No ChatGPT or OpenAI account is required, and the extension is free to use with 5 summary quotas for new users
Pricing Type: Freemium
Platform(s): Browser Extension
---
Share this AI Tool:
---
Need custom AI solutions for your business?
At AI Scout Solutions, we build AI tools tailored to your unique requirements. Get in touch with us and explore the possibilities of our team creating custom AI solutions tailored for your needs.
Learn More
Alternatives