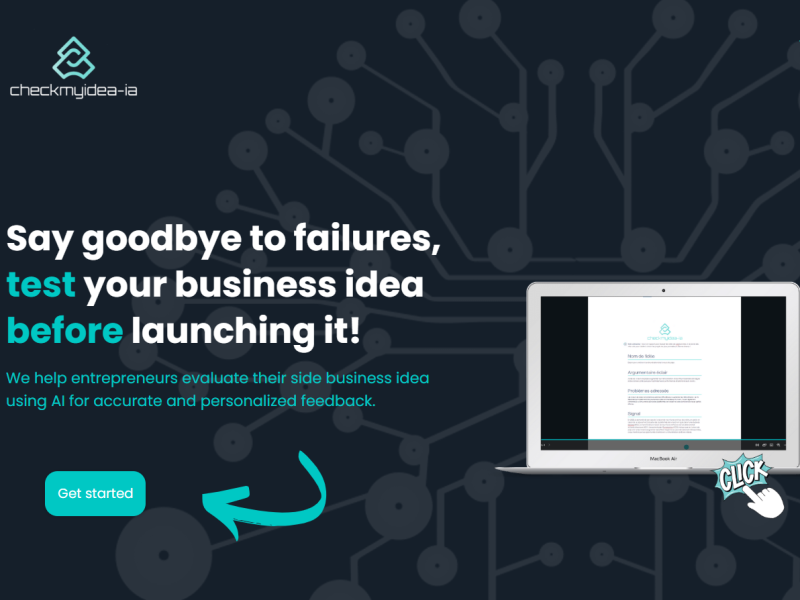 Checkmyidea-ia helps entrepreneurs evaluate their side business idea using AI for accurate and personalized feedback. The thorough AI analysis includes market research, competitor analysis, technical MVP proposals, monetization, user acquisition strategies, and idea rating. With checkmyidea-AI, you can reduce the risk of failure and increase your chances of success.
Time saving: Automate the idea validation process and focus on high-potential projects without wasting time on less promising ideas.
Increase in chances of success: Identify ideas that meet market needs, increasing the likelihood of success and helping users stand out in a competitive market.
Risk reduction: Evaluate the viability of ideas before launching, reducing the risks associated with failure and minimizing negative impacts on the side business and motivation.
Improvement of decision-making: Leverage AI-generated information to make informed decisions and direct energy towards promising projects, providing accurate and reliable insights about the potential of ideas.
Pricing Type: Free Trial
Price: Plans from $3/mo
Platform(s): Web
Promos: Use Code ROCKETLAUNCH40
---
Share this AI Tool:
---
Need custom AI solutions for your business?
At AI Scout Solutions, we build AI tools tailored to your unique requirements. Get in touch with us and explore the possibilities of our team creating custom AI solutions tailored for your needs.
Learn More
Alternatives