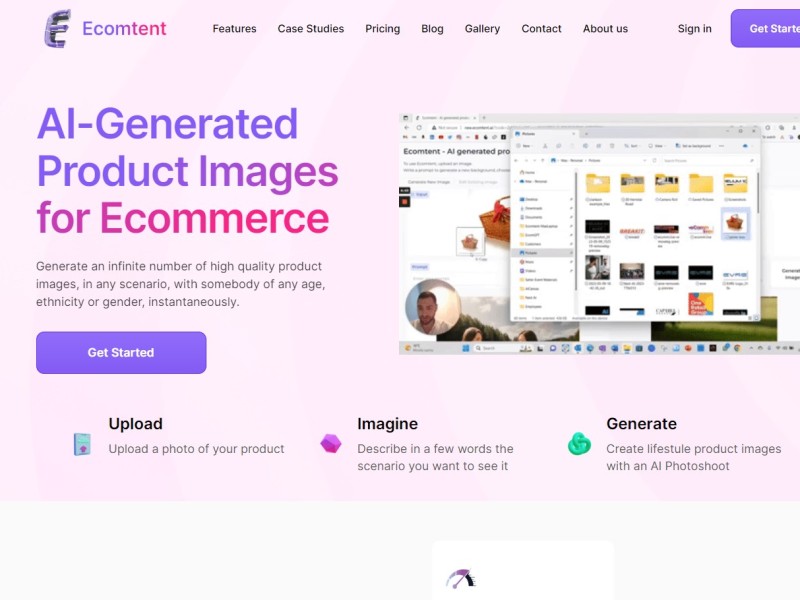 Ecomtent is an AI tool that empowers brands to generate high-quality product images using Generative AI. This self-service tool allows for the creation of an unlimited number of product images in any scenario, featuring models of any age, ethnicity, or gender.
Product Specificity: Unlike competitors, Ecomtent creates lifestyle imagery that accurately represents the specific product rather than generating generic product images
Engaging Content: Fine-tuned models generate engaging content aimed at increasing ecommerce conversion, outperforming generic models by being 4.5x more engaging as per this case study
Brand Safety: Ecomtent takes brand safety seriously, implementing extra measures beyond generic models to ensure artistic integrity
High Flexibility: Allows customers to create product images in an infinite variety of scenarios, with models of any age, ethnicity, or gender
Pricing Type: Free Trial
Platform(s): Web
Promos: Use Code 25OFFAI
---
Share this AI Tool:
---
Need custom AI solutions for your business?
At AI Scout Solutions, we build AI tools tailored to your unique requirements. Get in touch with us and explore the possibilities of our team creating custom AI solutions tailored for your needs.
Learn More
Alternatives