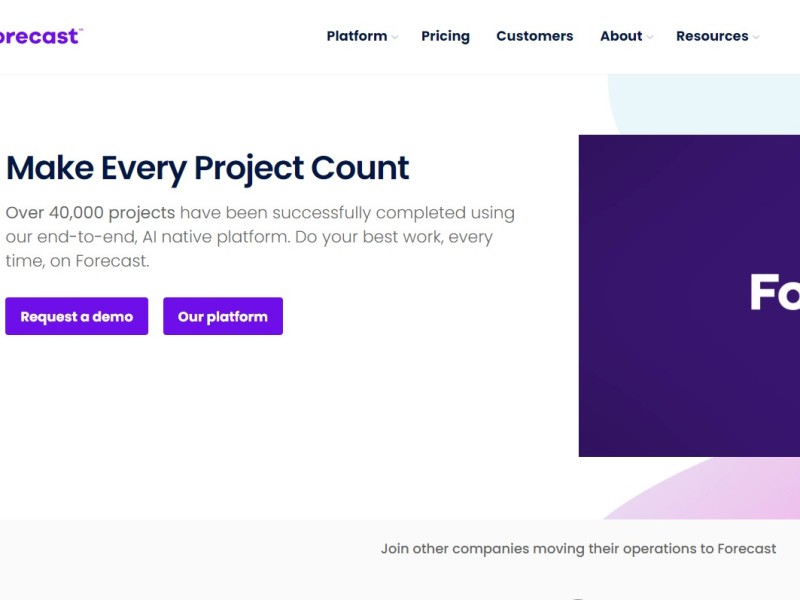 Forecast is an end-to-end AI-native platform that empowers teams to deliver their best work on every project. With integrated AI capabilities, Forecast streamlines project planning, resource management, collaboration, and business insights, allowing teams to focus on what matters most.
AI-powered Project Planning: Leverage Forecast's integrated intelligence to create realistic project plans and set accurate expectations from the start, ensuring client satisfaction and successful project delivery.
Efficient Resource Management: Supervise projects and teams with a visual all-in-one platform, optimizing resource allocation, streamlining day-to-day work, and anticipating future resource needs.
Comprehensive Business Insights: Gain operational and financial visibility across your portfolio, making strategic decisions, analyzing performance in real-time, and planning for company growth.
Collaborative Team Environment: Forecast centralizes project data and bridges disconnected systems, providing teams with a unified platform for project management, collaboration, and productivity, without disrupting existing workflows.
Pricing Type: Free Trial
Price: From $29/mo
Platform(s): API, Integrations/Plugins, Web
---
Share this AI Tool:
---
Need custom AI solutions for your business?
At AI Scout Solutions, we build AI tools tailored to your unique requirements. Get in touch with us and explore the possibilities of our team creating custom AI solutions tailored for your needs.
Learn More
Alternatives