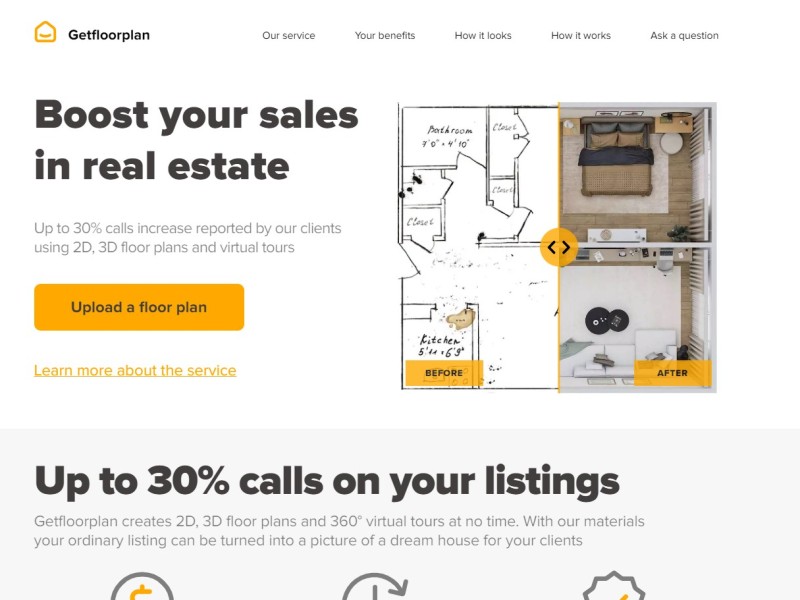 Getfloorplan is an AI-powered tool that creates 2D, 3D floor plans, and 360° virtual tours for real estate listings, helping to boost sales and enhance property visualization. With fast processing, affordable pricing, and high-quality materials, users can stand out among competitors and attract more potential buyers.
Budget-friendly: An automated process allows for keeping prices low, making it cost-effective for users
Fast processing: Up to 1,000 renders can be processed daily, providing quick turnaround times
Quality materials: AI generates high-quality materials within half an hour, ensuring professional visuals
Full pack of marketing materials: Users receive a comprehensive package of marketing materials, including 2D floor plans, 3D full-color renders, and 360° virtual tours
Pricing Type: Paid
Price: From $35
Platform(s): Web
---
Share this AI Tool:
---
Need custom AI solutions for your business?
At AI Scout Solutions, we build AI tools tailored to your unique requirements. Get in touch with us and explore the possibilities of our team creating custom AI solutions tailored for your needs.
Learn More
Alternatives