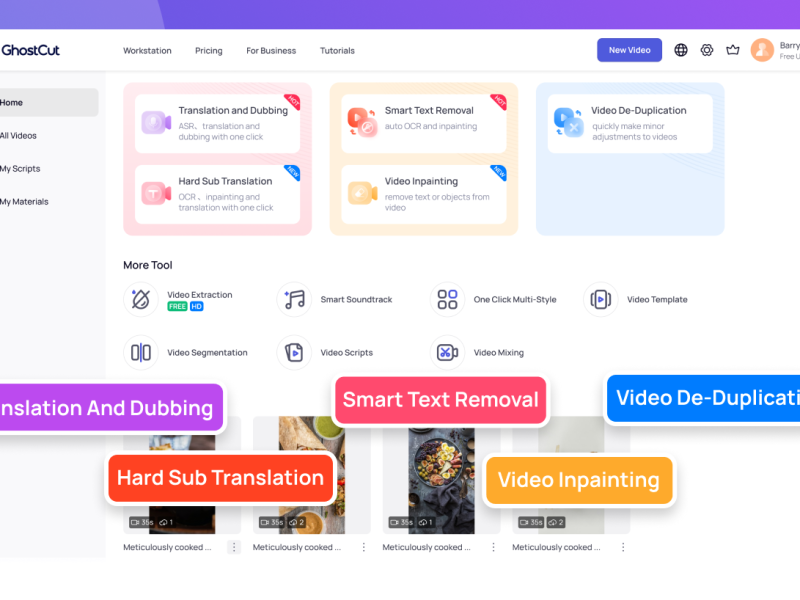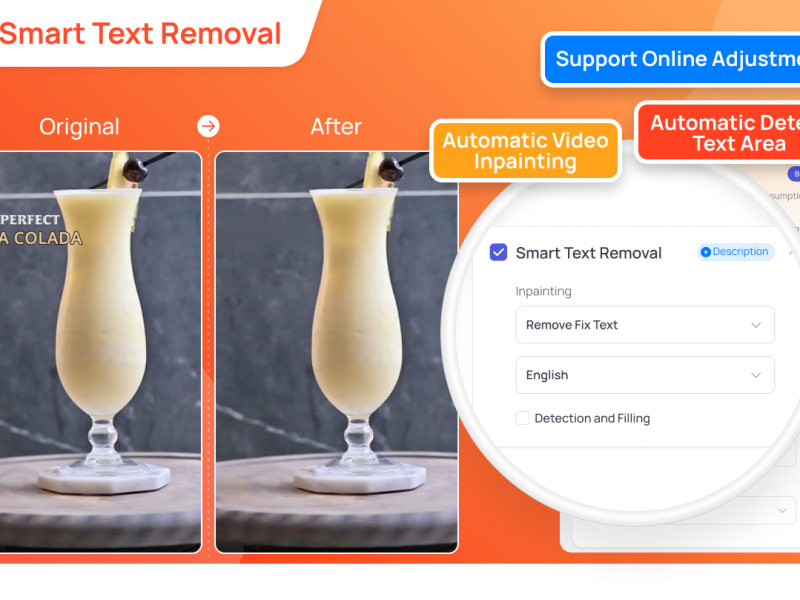 GhostCut is an AI-based auto video localization tool that simplifies video editing by offering features such as automatic translation, dubbing, hard subtitle translation, and video subtitle removal. With just one click, GhostCut enables users to achieve comprehensive video translation and editing seamlessly.
Smart Text Removal: Automatically erase text and subtitles from videos using Optical Character Recognition (OCR) technology.
Hard Sub Translation: Automatically recognize text in the original video through OCR and generate translated text while preserving the original style.
Auto Translation and Dubbing: Automatically identify speech in the video using Automatic Speech Recognition (ASR) and generate translated subtitles and dubbing with synchronized audio and video.
Auto Video Deduplication: Automatically make minor modifications to videos to eliminate duplicate content or enhance the original video.
Pricing Type: Paid
Price: Plans from $25/mo
Platform(s): API, Web
---
Share this AI Tool:
---
Need custom AI solutions for your business?
At AI Scout Solutions, we build AI tools tailored to your unique requirements. Get in touch with us and explore the possibilities of our team creating custom AI solutions tailored for your needs.
Learn More
Alternatives