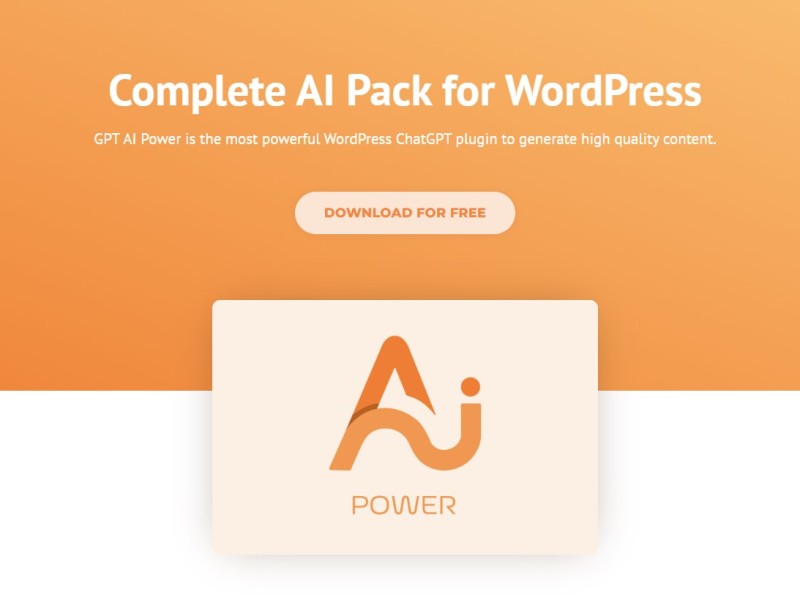 GPT AI Power is a comprehensive AI plugin for WordPress that uses advanced technologies like GPT-3.5, GPT-4, and DaVinci to generate customizable content, images, forms, and more. Its features include an AI-powered Content Writer, Image Generator, ChatGPT for chatbot creation, WooCommerce integration, Embeddings, and more.
– GPT AI Power is an all-in-one AI solution for WordPress, offering a range of features to enhance your site, from automatic content and images to custom chatbots and AI SEO tools.
– Easy to set up with no complicated installation process or technical knowledge required.
– Clean and simple user interface with helpful tooltips and clear labels to guide users through the plugin's functionality.
– Supports 40 languages, allowing you to optimize your content for search engines and experiment with GPT models using the Playground.
Pricing Type: Freemium
Price: Paid Plans from $8/mo
Platform(s): Integrations/Plugins
---
Share this AI Tool:
---
Need custom AI solutions for your business?
At AI Scout Solutions, we build AI tools tailored to your unique requirements. Get in touch with us and explore the possibilities of our team creating custom AI solutions tailored for your needs.
Learn More
Alternatives