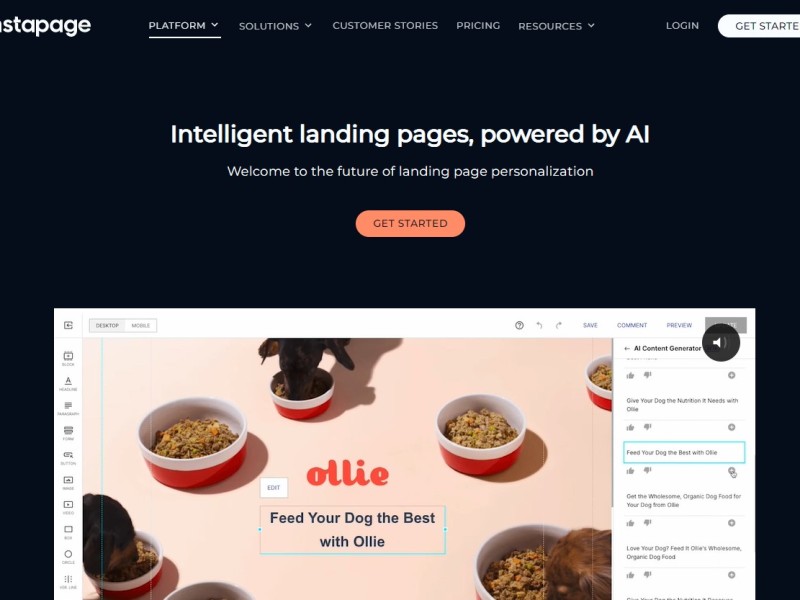 Instapage is an AI-powered tool that revolutionizes landing page personalization, allowing users to generate content variations, conduct A/B testing, and create custom content based on audience and use case.
Content Generation: Instantly generate content variations for landing pages, fueling creativity and optimization
A/B Testing: Easily conduct A/B tests with AI-generated content targeting different audiences and ad groups
Smart Personalization: Utilize AI-prompted page variations to create custom content tailored to specific audiences and use cases
Seamless Integration: Access AI creation directly within the Instapage builder, streamlining workflow and eliminating interruptions
Pricing Type: Free Trial
Platform(s): Web
---
Share this AI Tool:
---
Need custom AI solutions for your business?
At AI Scout Solutions, we build AI tools tailored to your unique requirements. Get in touch with us and explore the possibilities of our team creating custom AI solutions tailored for your needs.
Learn More
Alternatives