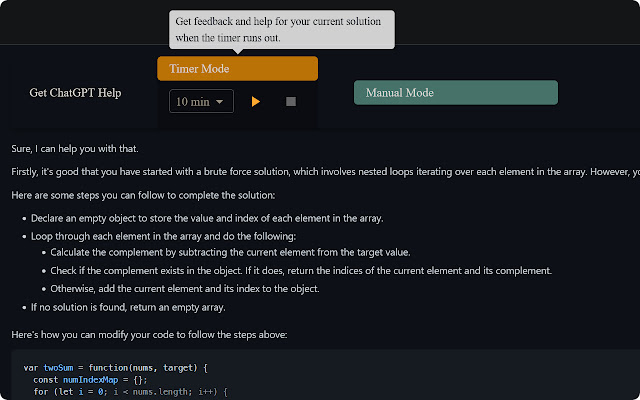 LeetChatGPT is an AI-powered browser extension designed to enhance your LeetCode and HackerRank experience by providing real-time feedback and assistance with problem-solving. It is compatible with both Chrome and Firefox browsers, making it easily accessible for a wide range of users.
Supports LeetCode and HackerRank questions for a versatile problem-solving experience
Offers two modes: Timer Mode for timed feedback and Manual Mode for on-demand assistance
Enables users to ask follow-up questions and chat with ChatGPT for further clarification
Features a streak system, customizable reminders, conversation history, and export options for added convenience and motivation
Pricing Type: Free
Platform(s): Browser Extension, Open Source
---
Share this AI Tool:
---
Need custom AI solutions for your business?
At AI Scout Solutions, we build AI tools tailored to your unique requirements. Get in touch with us and explore the possibilities of our team creating custom AI solutions tailored for your needs.
Learn More
Alternatives