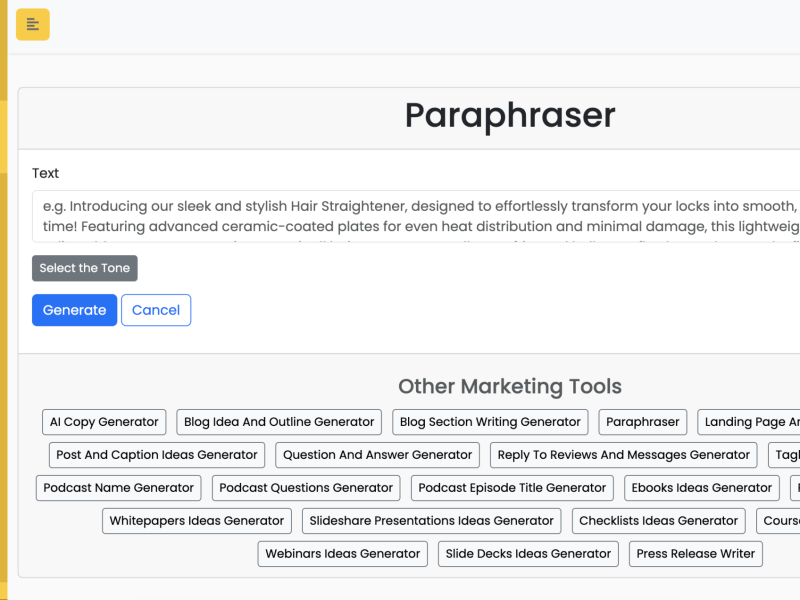 All-in-one AI content generation tool designed to simplify and streamline the content creation process. This powerful solution effortlessly transforms your ideas into high-quality content, taking the stress out of content production. Featuring an intuitive interface, users can easily navigate and optimize their experience, making it accessible for both beginners and seasoned professionals. It harnesses the power of artificial intelligence to produce engaging, relevant, and tailored content, saving valuable time and resources while maintaining a high standard of output. Stay ahead in the competitive content landscape with this cutting-edge, user-friendly, and efficient AI-driven tool.
Pricing Type: Free
Platform(s): Web
---
Share this AI Tool:
---
Need custom AI solutions for your business?
At AI Scout Solutions, we build AI tools tailored to your unique requirements. Get in touch with us and explore the possibilities of our team creating custom AI solutions tailored for your needs.
Learn More
Alternatives