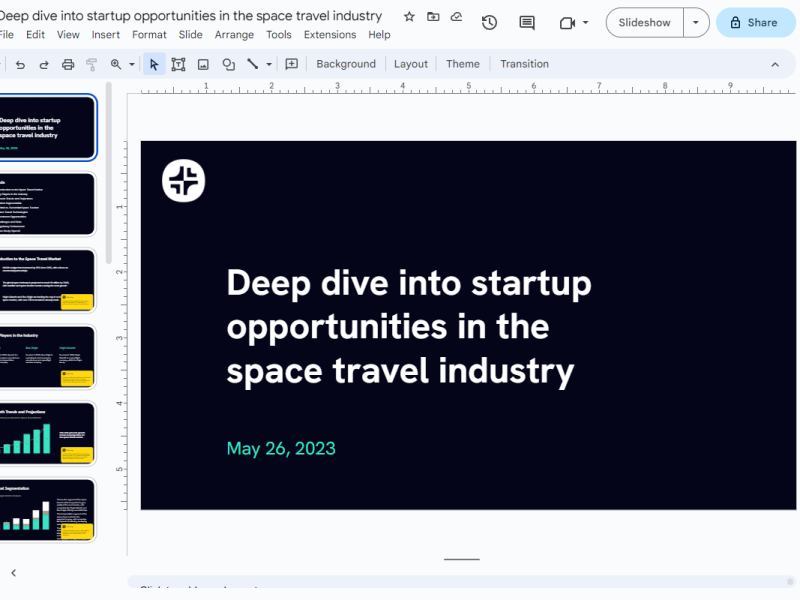 Plus AI's Custom Market Research Report tool empowers users to receive tailored market research reports by simply providing a business name or industry. Powered by advanced AI technologies, this tool creates easily digestible presentations for users to customize and share with their colleagues.
Topic-based research: Input a specific company or industry to receive a comprehensive market research report
AI-generated presentations: Leverage cutting-edge AI technologies to create engaging and informative slide decks
Customization and sharing: Personalize the generated presentations and easily collaborate with team members
Wide range of applications: Suitable for various purposes, including sales presentations, client reports, webinars, training materials, and strategy/research reports
Pricing Type: Free Trial
Platform(s): Web
---
Share this AI Tool:
---
Need custom AI solutions for your business?
At AI Scout Solutions, we build AI tools tailored to your unique requirements. Get in touch with us and explore the possibilities of our team creating custom AI solutions tailored for your needs.
Learn More
Alternatives