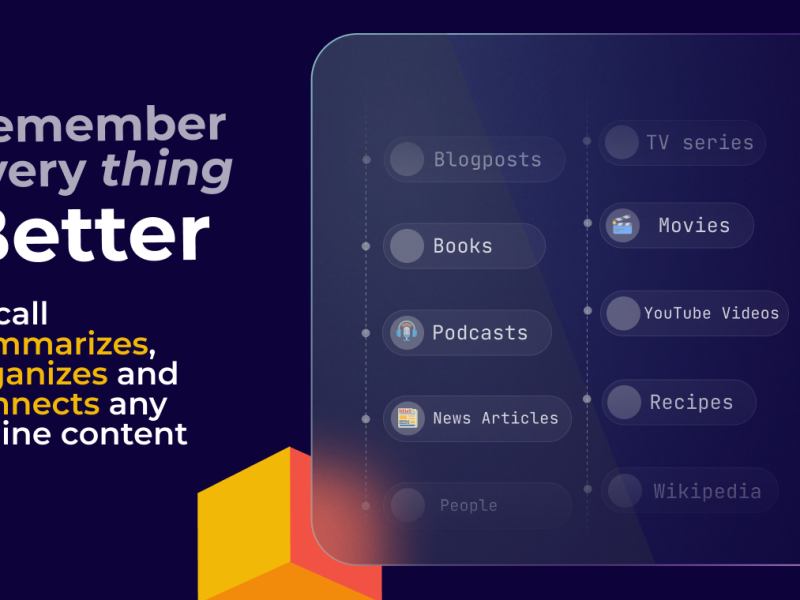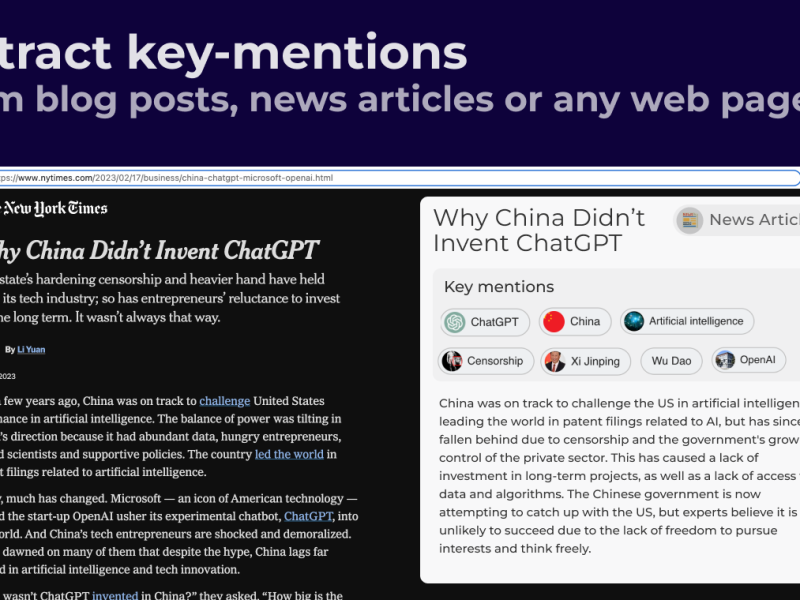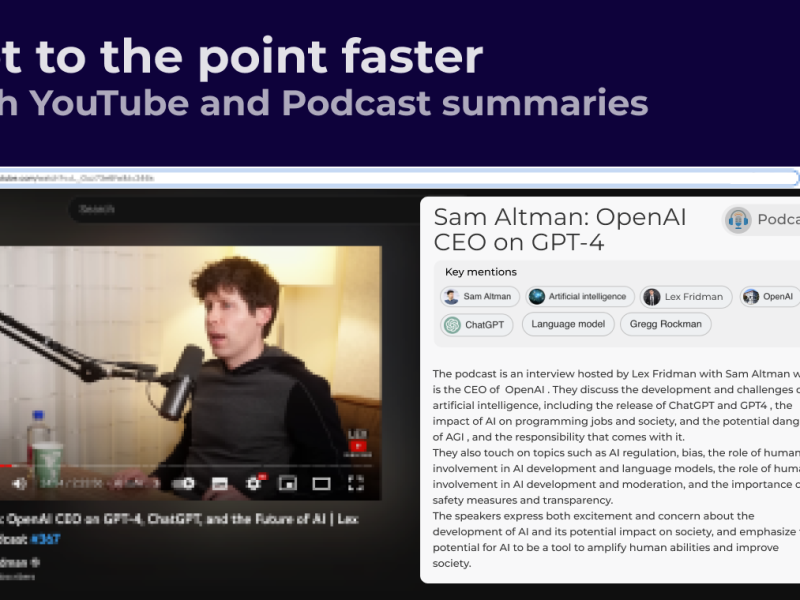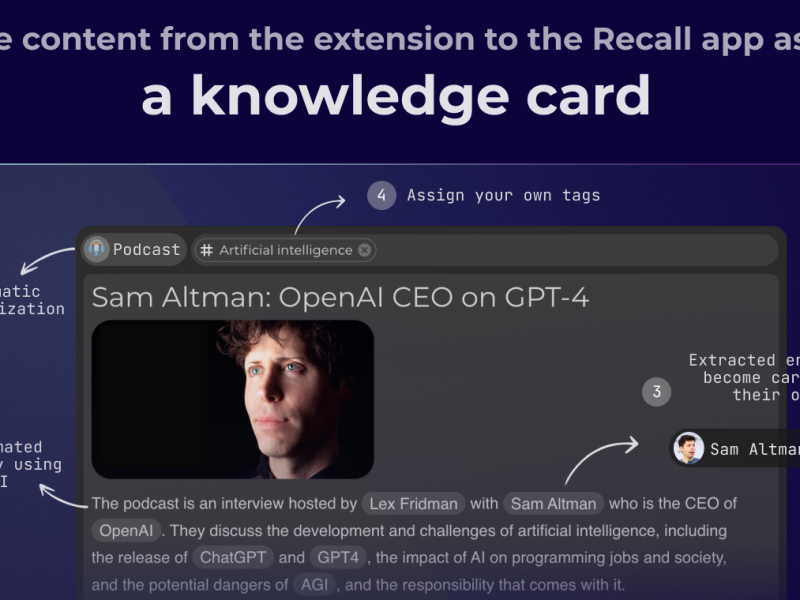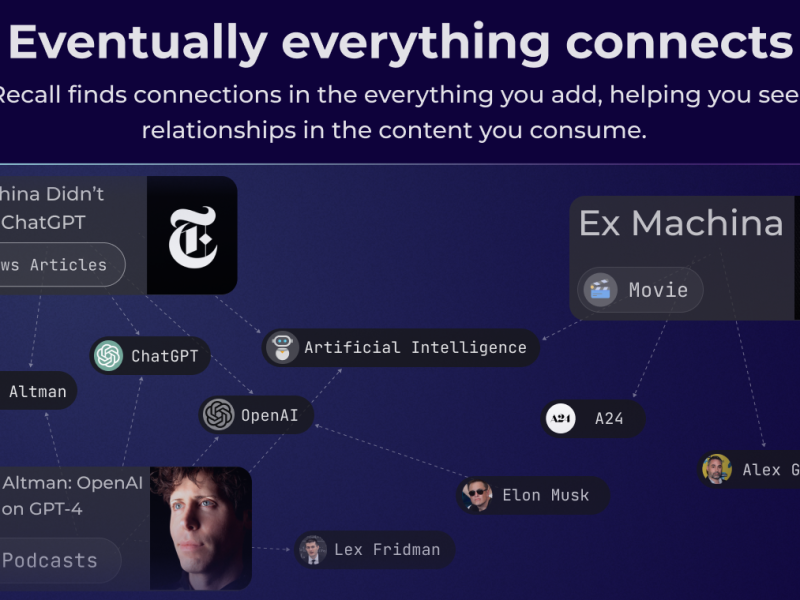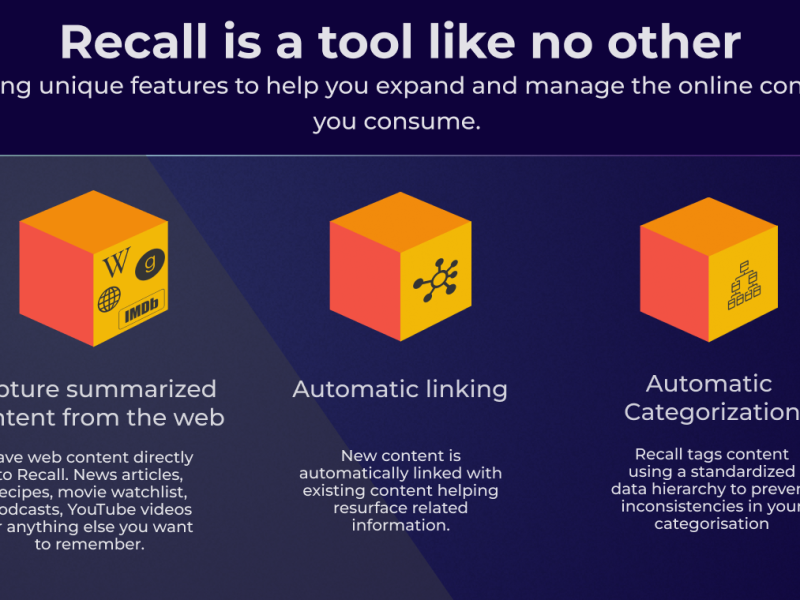 Recall is a browser extension that allows you to build your own knowledge graph from the content you consume online. Podcasts, blog posts, YouTube videos, news articles or any other web content all summarized and merged into your own network of knowledge.
Automatic Summarization: Summarize podcasts, blog posts, YouTube videos, news articles, and more, condensing them into key points and mentions.
Content Categorization: Recall automatically categorizes the content added to the user's knowledge base, facilitating efficient organization.
Connection Discovery: Discover connections within the content, enabling the resurfacing of relevant past content when it is most needed.
Easy Setup: Install the Recall browser extension for Chrome and start building your personal encyclopedia in just a couple of minutes.
Regenerate response
Pricing Type: Freemium
Price: Paid Plan for $7/mo
Platform(s): Browser Extension
---
Share this AI Tool:
---
Need custom AI solutions for your business?
At AI Scout Solutions, we build AI tools tailored to your unique requirements. Get in touch with us and explore the possibilities of our team creating custom AI solutions tailored for your needs.
Learn More
Alternatives