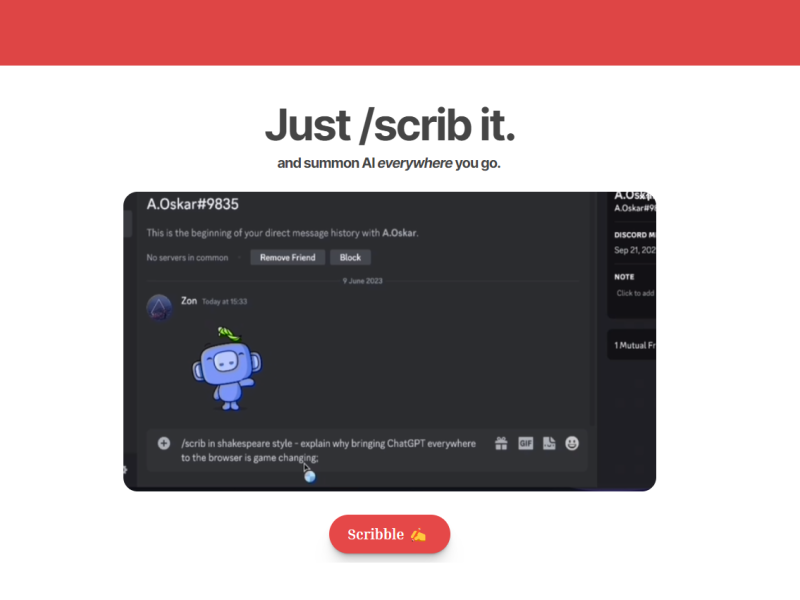 Summon ChatGPT everywhere you go. Scribbly is a browser extension that brings ChatGPT to every text box, allowing users to access AI capabilities seamlessly across 20,000+ websites and applications.
Universal AI assistant: Summon ChatGPT in any text box within your browser without the need to switch tabs
Seamless integration: Works across 20,000+ websites and applications, including sheets, code, emails, and more
Wide range of use cases: Translate, summarize, explain, or write in different tones using Scribbly
Increased productivity: Get instant answers and complete tasks 4x quicker with Scribbly
Pricing Type: Paid
Price: $27/yr (Pre-Sale)
Platform(s): Browser Extension
---
Share this AI Tool:
---
Need custom AI solutions for your business?
At AI Scout Solutions, we build AI tools tailored to your unique requirements. Get in touch with us and explore the possibilities of our team creating custom AI solutions tailored for your needs.
Learn More
Alternatives