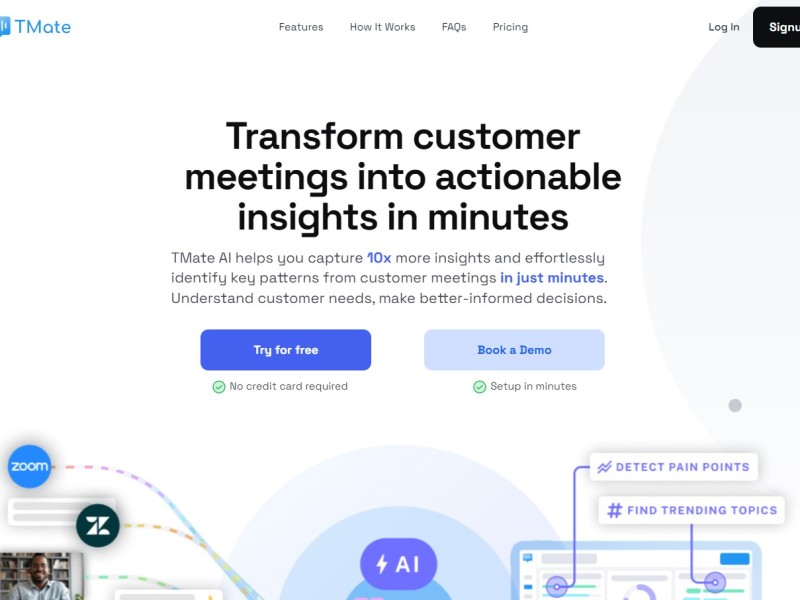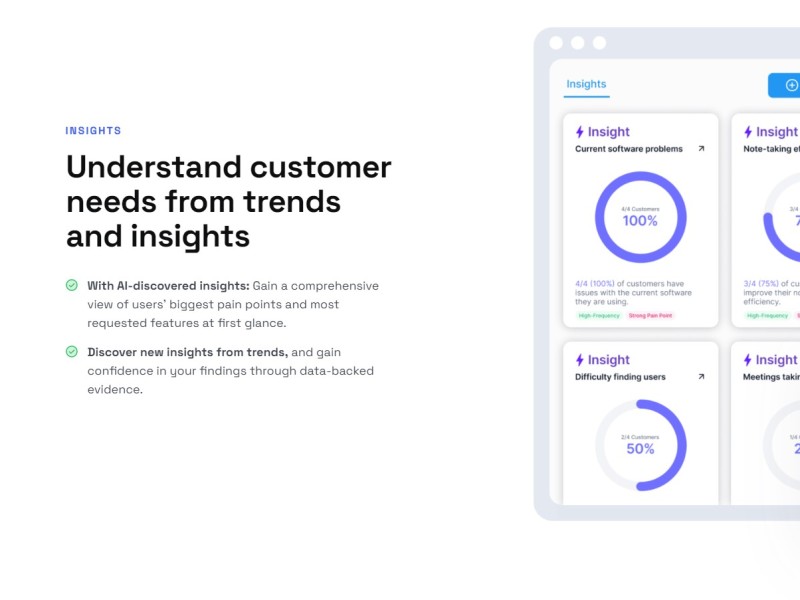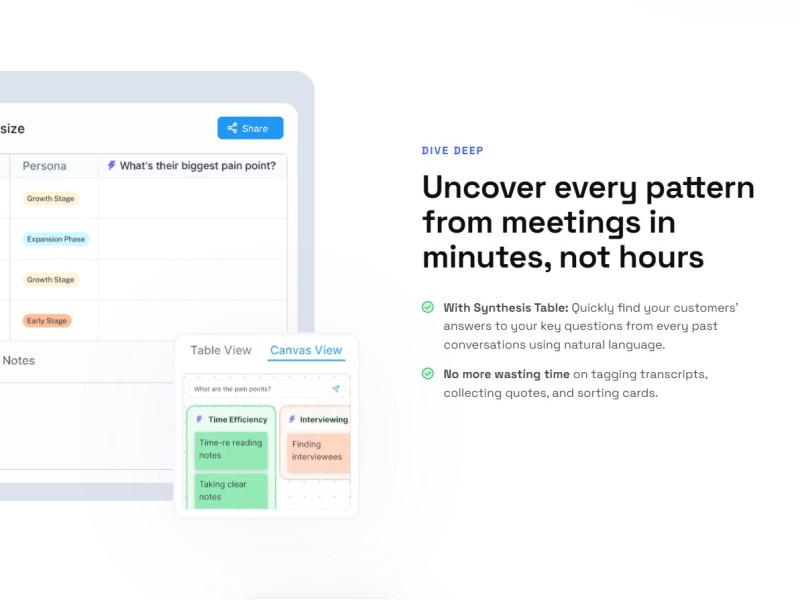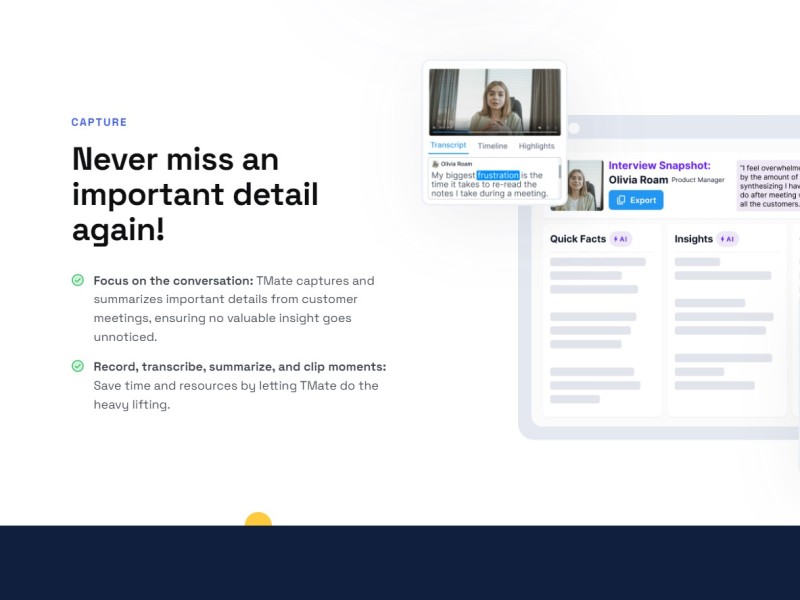 TMate is an AI-powered tool designed to empower product teams in extracting and analyzing vital insights from customer meetings, leading to a deeper understanding of customer needs and more informed product development decisions.
AI-Discovered Insights: Gain a comprehensive view of users' pain points and most requested features through AI-identified trends and insights, providing data-backed evidence.
Synthesis Table: Uncover valuable patterns and easily find customer answers to key questions by utilizing the Synthesis Table, which saves time spent on tagging transcripts, collecting quotes, and sorting cards.
Capture and Summarize: Focus on the conversation while TMate captures, summarizes, and highlights important details from customer meetings, ensuring no valuable insight goes unnoticed.
Effortless Recording and Transcription: Save time and resources by letting TMate handle the heavy lifting, recording, transcribing, summarizing, and clipping important moments in customer meetings.
Pricing Type: Free Trial
Price: $20/mo
Platform(s): Web
Promos: Use Code AIDIR30
---
Share this AI Tool:
---
Need custom AI solutions for your business?
At AI Scout Solutions, we build AI tools tailored to your unique requirements. Get in touch with us and explore the possibilities of our team creating custom AI solutions tailored for your needs.
Learn More
Alternatives