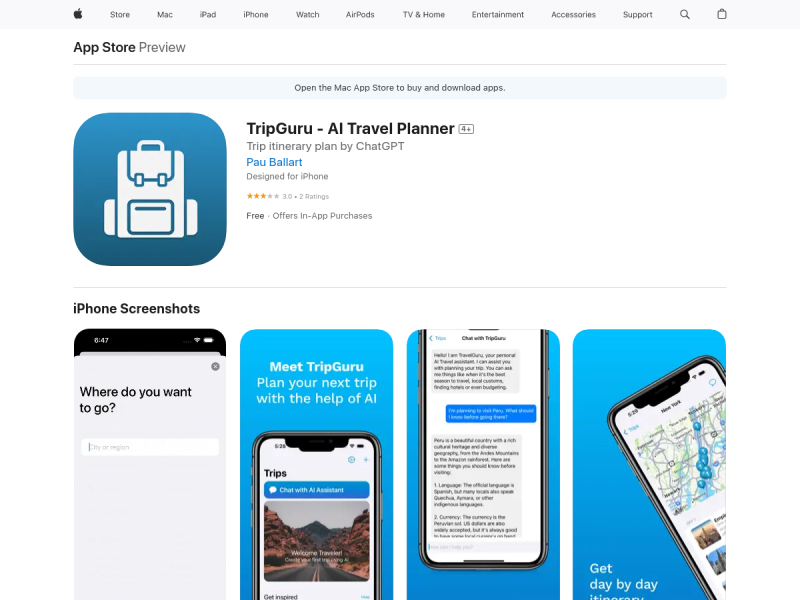 TripGuru is an AI-powered travel planner and navigator that helps users plan and book trips tailored to their needs. With TripGuru, users can generate custom itineraries, check pre-generated trips, navigate to places, and chat with the AI to get personalized recommendations.
Generate custom itineraries: Get tailored recommendations for your next trip in just a few taps
Check pre-generated trips: View pre-generated trips to famous places around the world for inspiration
Navigate to places: See the places in the map with photos and information, and navigate to them
Chat with the AI: Ask about recommendations, hotels, budget, time to travel or anything that bothers you to plan your trip in the best way
Pricing Type: Freemium
Price: Offers In-App Purchases
Platform(s): Mobile App
---
Share this AI Tool:
---
Need custom AI solutions for your business?
At AI Scout Solutions, we build AI tools tailored to your unique requirements. Get in touch with us and explore the possibilities of our team creating custom AI solutions tailored for your needs.
Learn More
Alternatives