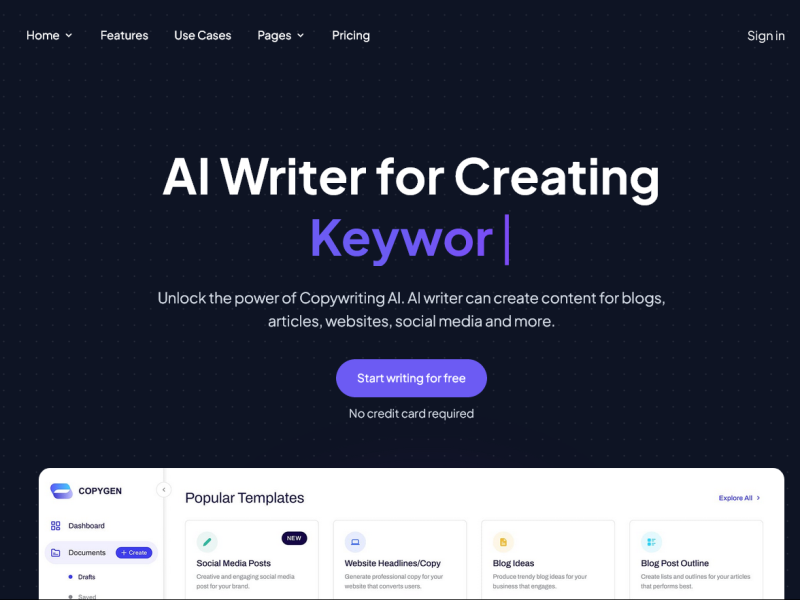 Wordmax is an advanced content creation platform that helps businesses and individuals generate high-quality, on-brand content efficiently. It automates essential tasks such as writing optimized product descriptions, high-converting ad copy, blog outlines, and more.
AI-Powered Content Generation: Wordmax uses artificial intelligence to create marketing copy for your products in just one click, saving time and increasing conversions.
Wide Range of Templates: Offering numerous templates to cater to various content needs, making it easy to tailor content for specific target audiences
Collaboration Tools: Allowing multiple users to work together in real-time, streamlining the content creation process.
Customizable Brand Voice: Adapting to different styles within a brand, ensuring consistent tone and messaging across all content.
Pricing Type: Free Trial
Price: Paid Plans from $9/mo
Platform(s): Web
---
Share this AI Tool:
---
Need custom AI solutions for your business?
At AI Scout Solutions, we build AI tools tailored to your unique requirements. Get in touch with us and explore the possibilities of our team creating custom AI solutions tailored for your needs.
Learn More
Alternatives