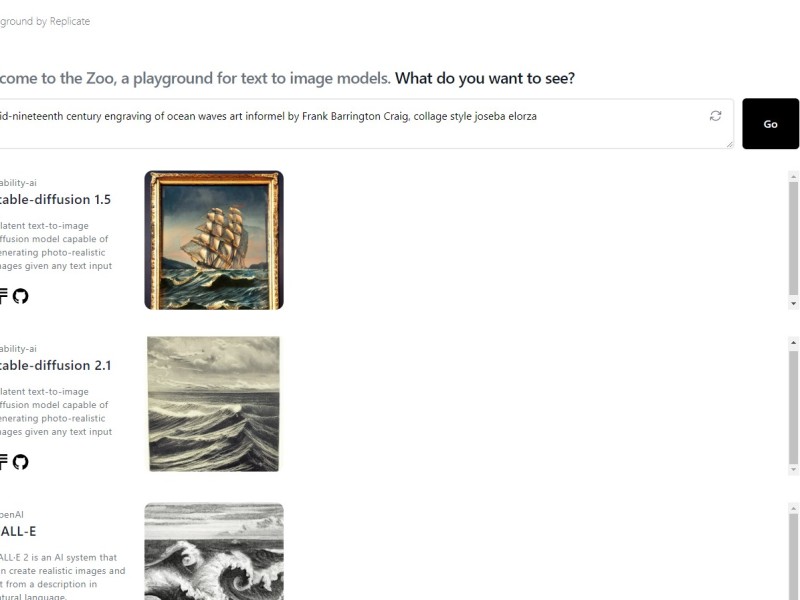 Zoo by Replicate is an open-source playground designed to explore the capabilities of text-to-image models. The platform allows users to input text and generate photo-realistic images using various AI models, providing a fascinating insight into AI's artistic potential.
Text-to-Image Conversion: Generate photo-realistic images from any given text input.
Model Variety: Offers a variety of AI models to choose from, each with unique characteristics and capabilities.
Open Source: As an open-source project, it invites user collaboration and improvements.
Platforms: Built with platforms such as OpenAI, Vercel, and GitHub for extended functionality.
Pricing Type: Free
Platform(s): Open Source, Web
---
Share this AI Tool:
---
Need custom AI solutions for your business?
At AI Scout Solutions, we build AI tools tailored to your unique requirements. Get in touch with us and explore the possibilities of our team creating custom AI solutions tailored for your needs.
Learn More
Alternatives