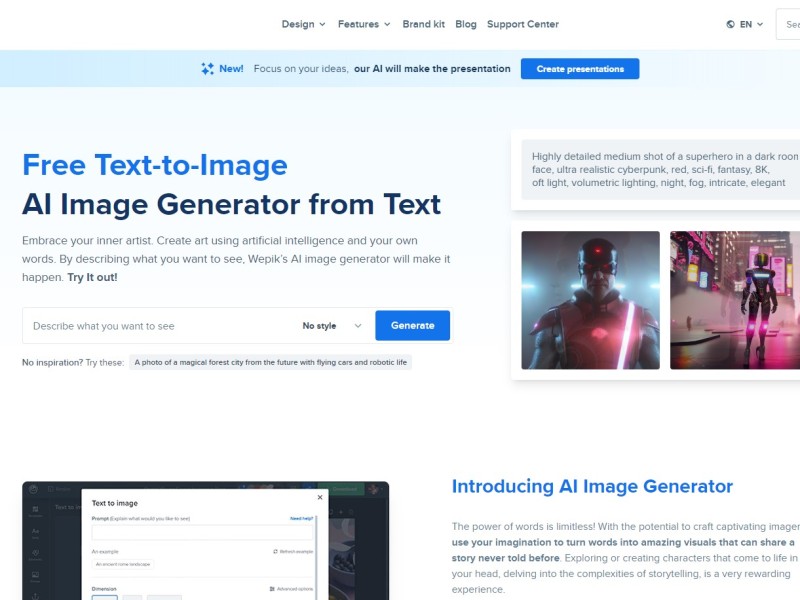 Wepik's AI Image Generator is a powerful tool that allows users to transform their words into captivating visuals. By simply describing the desired image, users can generate stunning artwork with the help of artificial intelligence.
Text-to-Image Conversion: Describe an image using words and let AI technology generate stunning visuals
Creative Prompts: Craft detailed prompts using literary devices to bring your concepts to life
Inspiration Gallery: Explore a curated gallery of pre-made images and prompts to spark creativity
Edit and Customize: Modify and enhance generated images using built-in editing tools, filters, and color palettes
Pricing Type: Free
Platform(s): Mobile App, Web
---
Share this AI Tool:
---
Need custom AI solutions for your business?
At AI Scout Solutions, we build AI tools tailored to your unique requirements. Get in touch with us and explore the possibilities of our team creating custom AI solutions tailored for your needs.
Learn More
Alternatives