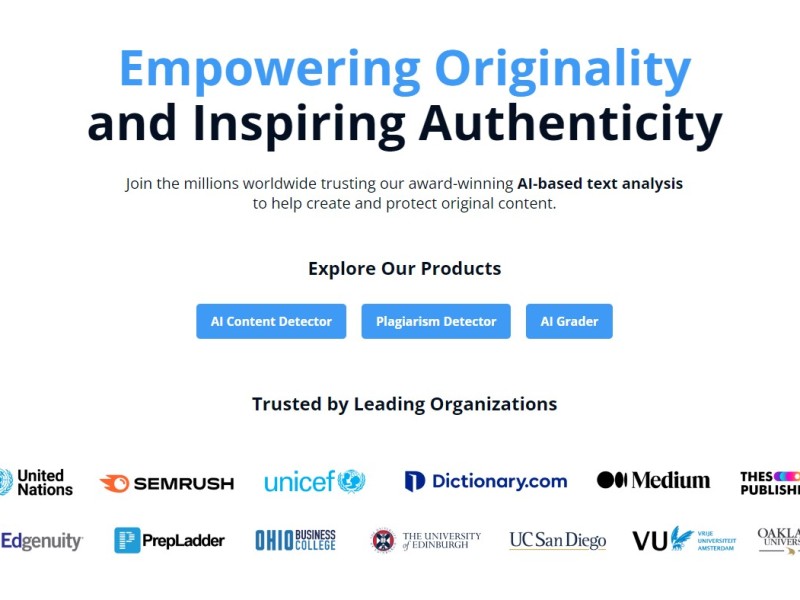 Copyleaks is an award-winning AI-based text analysis platform that empowers originality and inspires authenticity. It offers a range of products, including AI Content Detector, Plagiarism Detector, and AI Grader, trusted by millions worldwide and leading organizations.
AI Content Detector: Determines if content is written by humans or generated by AI, including ChatGPT4
Plagiarism Detector: Identifies potential plagiarism, detects AI-generated content, and offers LMS and API integrations
AI Grader: Provides quick and accurate assessment of standardized tests at various levels
Committed to building digital trust and confidence in content sharing and learning environments
Pricing Type: Free
Platform(s): API, Integrations/Plugins, Web
---
Share this AI Tool:
---
Need custom AI solutions for your business?
At AI Scout Solutions, we build AI tools tailored to your unique requirements. Get in touch with us and explore the possibilities of our team creating custom AI solutions tailored for your needs.
Learn More
Alternatives