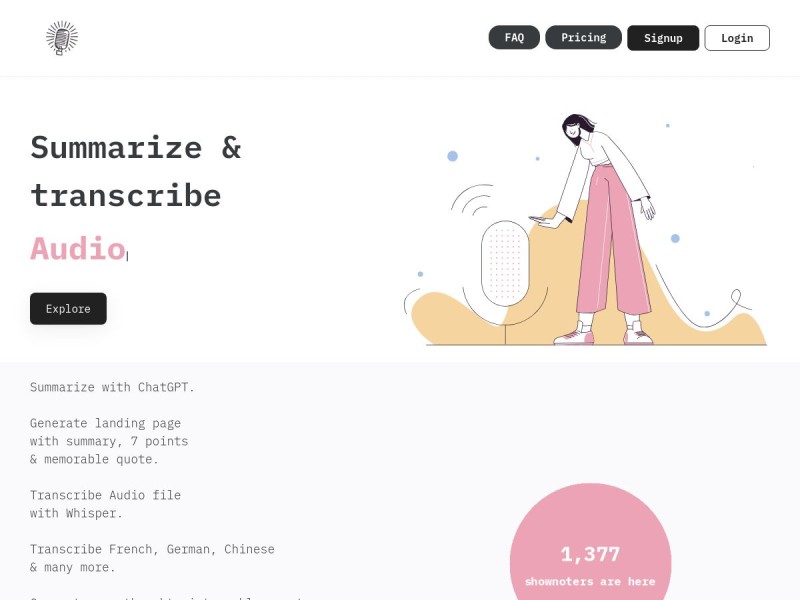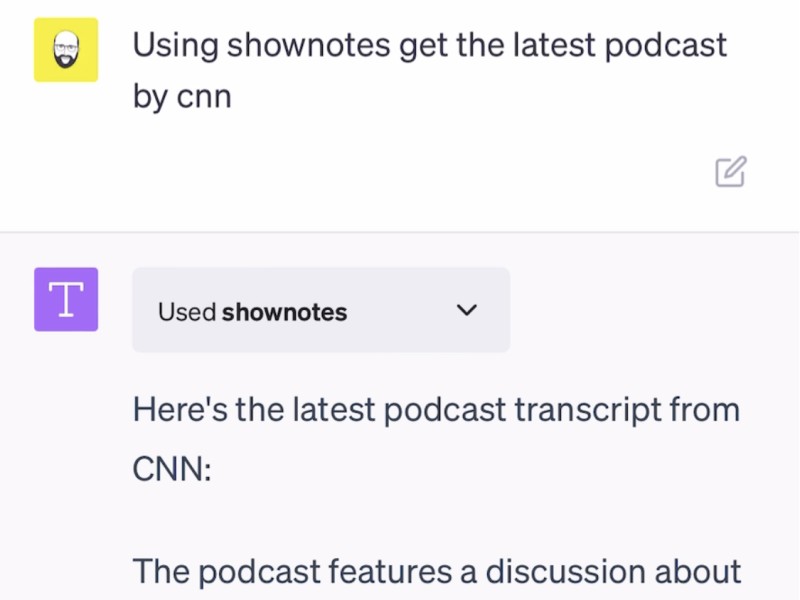 Shownotes is a ChatGPT Plugin that offers various features to help users summarize content, generate landing pages, transcribe audio files, convert thoughts into blog posts, and support multiple languages. With support for popular platforms like YouTube, Spotify, and more, it provides a convenient solution for content creation and transcription.
Content Summarization: Summarize content and generate landing pages with a summary, key points, and memorable quotes
Audio Transcription: Transcribe audio files accurately using the Whisper feature, supporting multiple languages including French, German, Chinese, and more
Blog Post Generation: Easily convert thoughts and ideas into blog posts, streamlining the content creation process
Platform Compatibility: Support for platforms such as YouTube, Spotify, Spreaker, and Buzzsprout, allowing seamless integration for transcription and content summarization
Pricing Type: Freemium
Price: Paid Plans from $9/mo
Platform(s): ChatGPT Plugin
Promos: Use promo code aiscout at checkout
---
Share this AI Tool:
---
Need custom AI solutions for your business?
At AI Scout Solutions, we build AI tools tailored to your unique requirements. Get in touch with us and explore the possibilities of our team creating custom AI solutions tailored for your needs.
Learn More
Alternatives