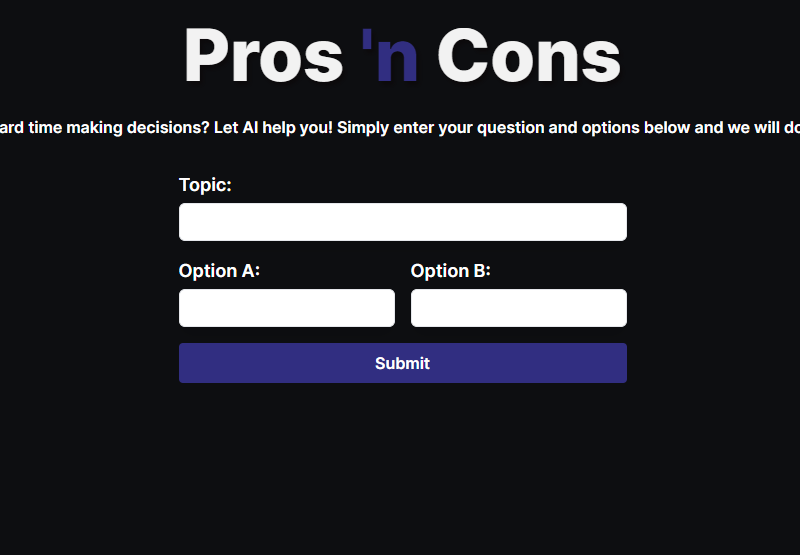 Introducing Pros 'n Cons, your AI-powered decision-making assistant! No more fretting over big or small decisions. Just feed in your topic and options, and watch the magic happen. Get a comprehensive analysis of each choice's pros and cons, along with a personalized recommendation, all thanks to the mighty power of OpenAI's GPT.
Pricing Type: Waitlist
Platform(s): Web
---
Share this AI Tool:
---
Need custom AI solutions for your business?
At AI Scout Solutions, we build AI tools tailored to your unique requirements. Get in touch with us and explore the possibilities of our team creating custom AI solutions tailored for your needs.
Learn More
Alternatives