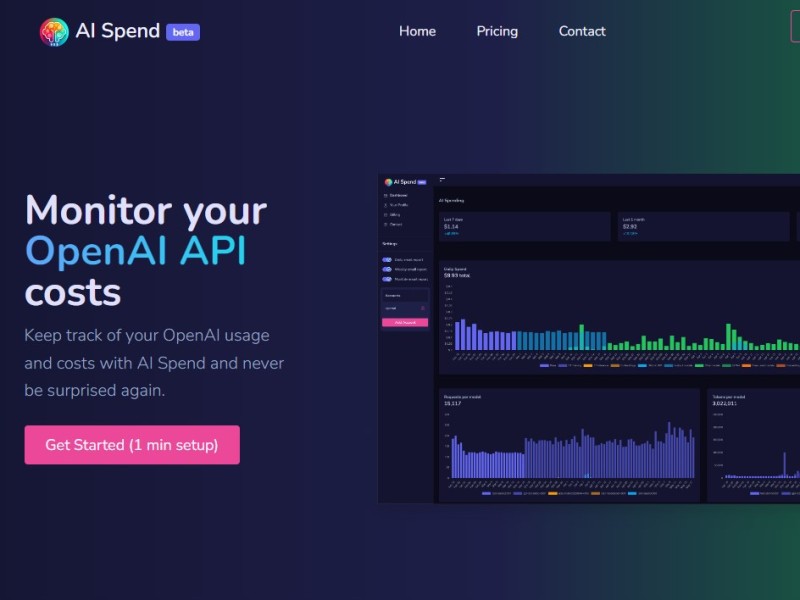 AI Spend is an AI tool specifically designed for solopreneurs, indie hackers, and businesses utilizing OpenAI APIs. It provides comprehensive monitoring of OpenAI usage and costs, along with an intuitive dashboard that offers valuable analytics and charts to make informed decisions about OpenAI usage.
Fast Insights: Quickly register an account, add an API key, and gain insights within just 1 minute
Beautiful Dashboard: Centralize all data into a visually appealing dashboard for easy access and management
Cost Insights: Gain clear visibility into the costs associated with your OpenAI usage
Be Notified: Receive daily, weekly, and monthly notifications regarding your spending to stay informed
Pricing Type: Free Trial
Price: $6/mo
Platform(s): Web
---
Share this AI Tool:
---
Need custom AI solutions for your business?
At AI Scout Solutions, we build AI tools tailored to your unique requirements. Get in touch with us and explore the possibilities of our team creating custom AI solutions tailored for your needs.
Learn More
Alternatives