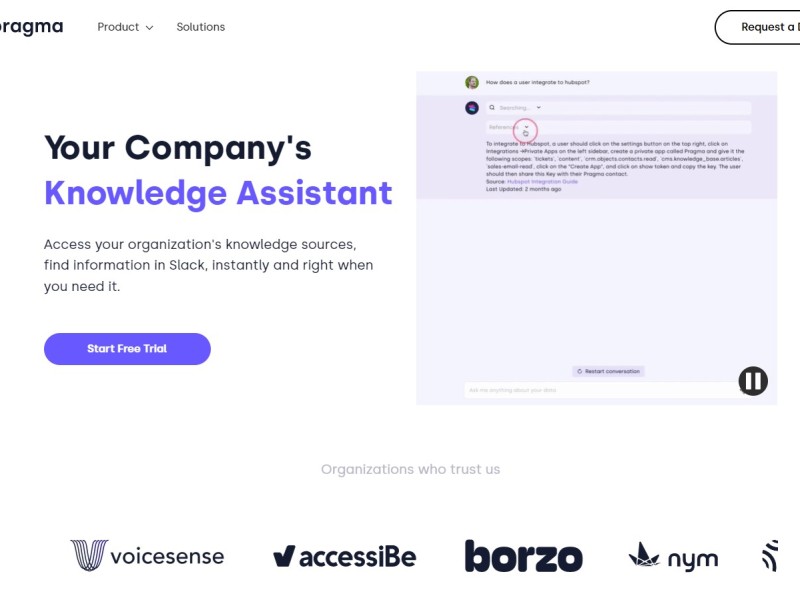 Pragma is an AI-powered knowledge assistant that allows users to access information from various knowledge sources, find answers within Slack, and streamline their workflows.
Connect knowledge sources: Seamlessly integrate with platforms such as Google Drive, Slack, Confluence, Notion, and more to access your organization's knowledge
Slack integration: Get instant answers within Slack through a Slack Bot, saving time and effort
Chrome Extension: Access information faster with a Chrome Extension, enabling quick retrieval of relevant data
Effortless question and answer: Ask questions and receive answers from your own data sources, empowering you to respond to customer inquiries accurately and improve productivity
Pricing Type: Free Trial
Platform(s): Browser Extension, Integrations/Plugins, Web
---
Share this AI Tool:
---
Need custom AI solutions for your business?
At AI Scout Solutions, we build AI tools tailored to your unique requirements. Get in touch with us and explore the possibilities of our team creating custom AI solutions tailored for your needs.
Learn More
Alternatives