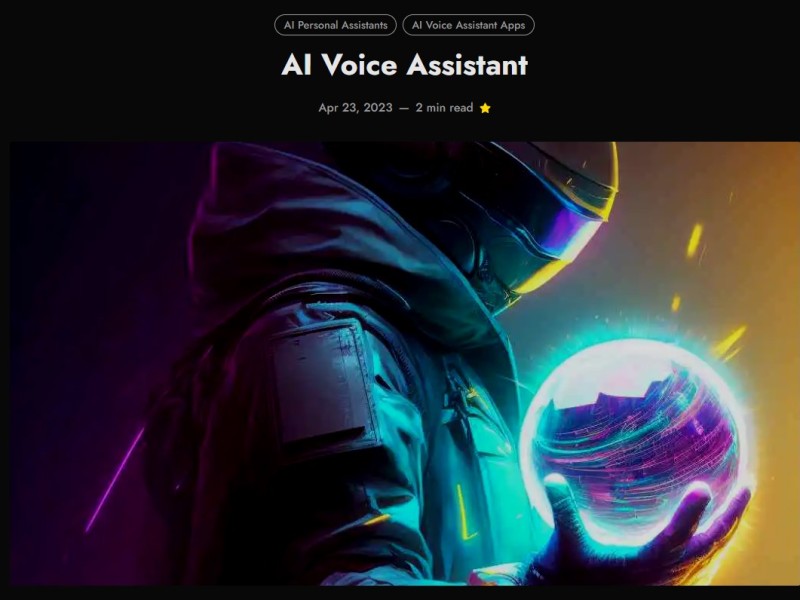 Become Tony Stark: introducing an AI-powered personal voice assistant that revolutionizes the way users interact with technology. This advanced device offers natural language processing and context understanding, making it feel like a personal assistant straight from a sci-fi movie.
Convenient voice commands for tasks like checking weather, scheduling appointments, and controlling smart home devices
Adaptable machine learning algorithms that learn user preferences and habits for personalized interactions
Continually improving intuitiveness and personalization with each interaction
Advanced voice recognition technology for accurate understanding of various accents and speaking styles
Pricing Type: Free
Platform(s): Desktop App, Mobile App
---
Share this AI Tool:
---
Need custom AI solutions for your business?
At AI Scout Solutions, we build AI tools tailored to your unique requirements. Get in touch with us and explore the possibilities of our team creating custom AI solutions tailored for your needs.
Learn More
Alternatives