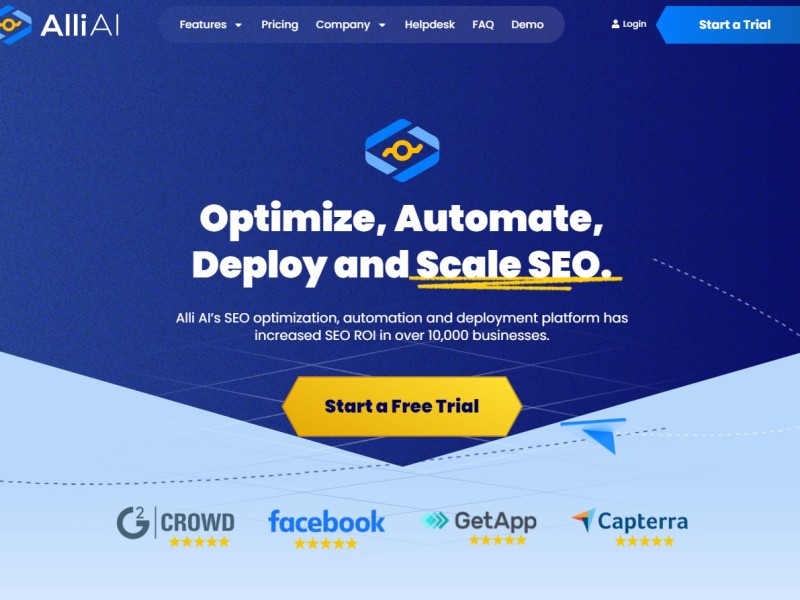 Alli AI is an advanced SEO optimization, automation, and deployment platform that helps businesses scale their on-page SEO efforts. With its AI-powered features, Alli AI has proven to increase SEO ROI for over 10,000 businesses.
SEO Optimization: Leverage AI capabilities to optimize your website's SEO for improved search engine rankings
Automation: Automate SEO tasks to save time and effort, allowing for more efficient campaign management
Deployment and Scaling: Easily deploy SEO strategies and scale them across multiple websites or campaigns
Data-driven Insights: Gain valuable insights and recommendations from AI algorithms to make data-backed SEO decisions
Pricing Type: Free Trial
Platform(s): Web
---
Share this AI Tool:
---
Need custom AI solutions for your business?
At AI Scout Solutions, we build AI tools tailored to your unique requirements. Get in touch with us and explore the possibilities of our team creating custom AI solutions tailored for your needs.
Learn More
Alternatives