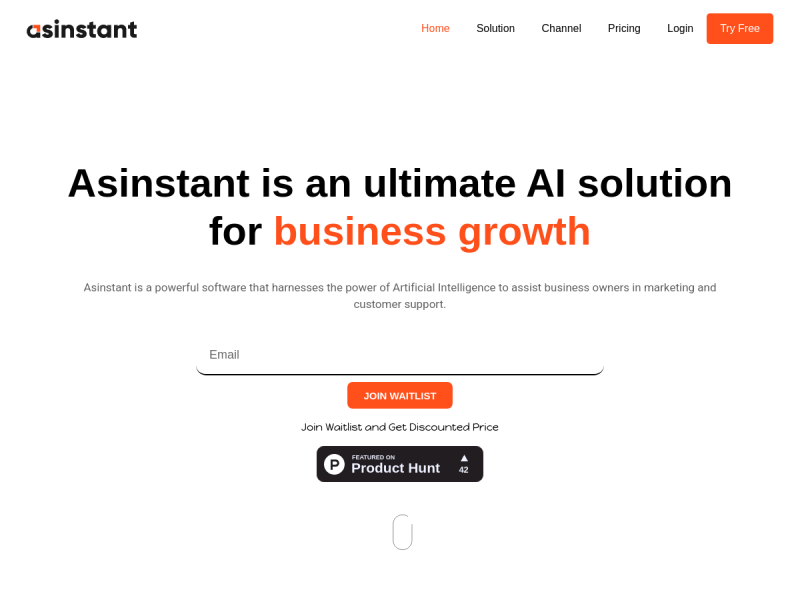 Asinstant is an AI-powered business assistant that provides comprehensive support and assistance to businesses. With its intelligent capabilities, AsInstant helps businesses grow, improve customer experiences, and increase operational efficiency.
Multi-channel support: Connect with customers across various messaging platforms, including WhatsApp, Instagram, Messenger, Google, and website live chat
AI-powered bot: Automate repetitive tasks and provide personalized solutions tailored to specific business needs
Data-driven insights: Drive sales and engagement with customers through data-driven insights
Integration with collaboration tools: Easily integrate with WooCommerce, WordPress, Shopify, Weebly, Zoho, and Klaviyo
Pricing Type: Free Trial
Price: Plans from $35/mo
Platform(s): Integrations/Plugins, Web
---
Share this AI Tool:
---
Need custom AI solutions for your business?
At AI Scout Solutions, we build AI tools tailored to your unique requirements. Get in touch with us and explore the possibilities of our team creating custom AI solutions tailored for your needs.
Learn More
Alternatives