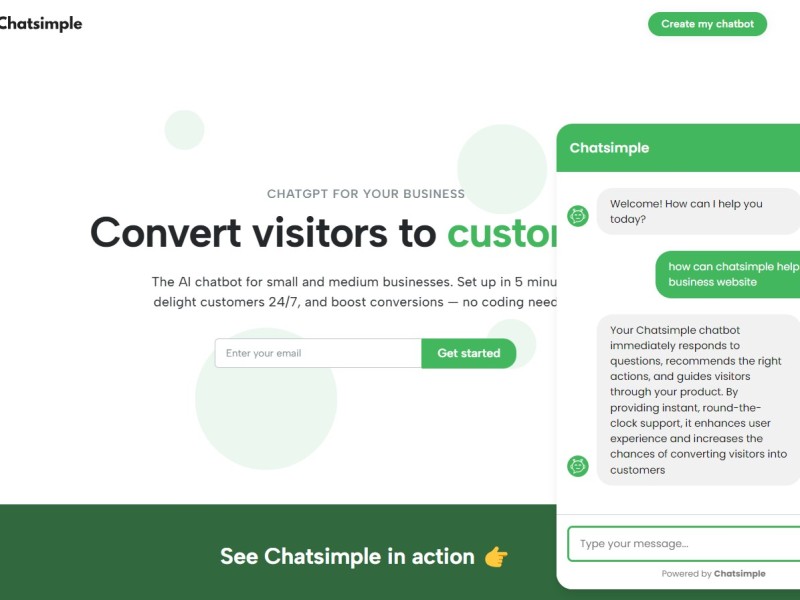 Chatsimple is an AI-powered chatbot tool designed to engage website visitors in dynamic conversations, eliminating the need for traditional FAQ sections and sub-par chatbots. With an easy setup process that takes less than 5 minutes, businesses can use Chatsimple to provide instant, personalized responses and convert visitors into customers.
Answering FAQs: Engage visitors by answering frequently asked questions in real-time
Business-related Queries: Address inquiries about the business, its products or services
Concern Escalation: Handle and escalate customer concerns to appropriate channels for resolution
Industry and Open-Domain Questions: Provide information and answers to industry-related and open-domain questions
Pricing Type: Freemium
Platform(s): Integrations/Plugins, Web
---
Share this AI Tool:
---
Need custom AI solutions for your business?
At AI Scout Solutions, we build AI tools tailored to your unique requirements. Get in touch with us and explore the possibilities of our team creating custom AI solutions tailored for your needs.
Learn More
Alternatives