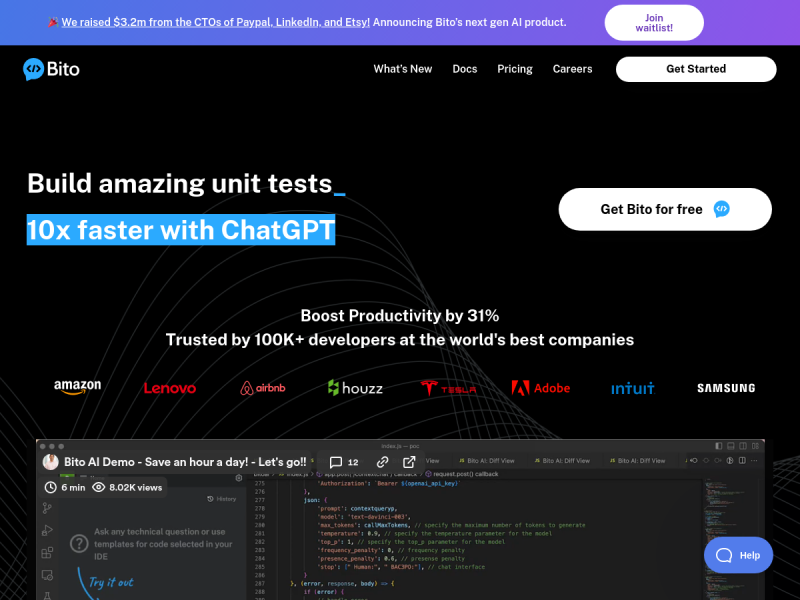 Bito is an AI tool that enables developers to generate amazing code, build amazing unit tests, create code comments, explain new code, and improve code performance. It uses the best from OpenAI and ChatGPT to make development 10x faster. With Bito, developers can boost their productivity by 31% and be trusted by 100K+ developers at the world's best companies.
Generate Code: Generate amazing code with the help of OpenAI and ChatGPT
Unit Testing: Build amazing unit tests and explain new code
Code Comments: Create code comments and improve code performance
Security: Data privacy and encryption to ensure user data is secure
Pricing Type: Free
Platform(s): Browser Extension, Integrations/Plugins
---
Share this AI Tool:
---
Need custom AI solutions for your business?
At AI Scout Solutions, we build AI tools tailored to your unique requirements. Get in touch with us and explore the possibilities of our team creating custom AI solutions tailored for your needs.
Learn More
Alternatives