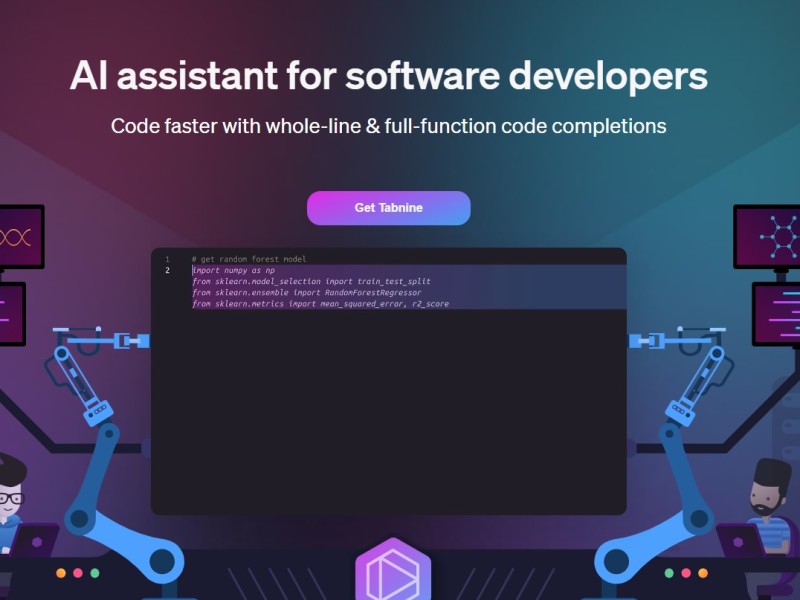 Tabnine is an AI code assistant that helps software developers code faster and with improved code quality. It uses generative AI technology to suggest whole-line and full-function code completions based on context and syntax.
Offers whole-line and full-function code completions right in the editor
Uses generative AI technology to predict and suggest the next lines of code
Supports popular languages like JavaScript, Python, and TypeScript, as well as niche languages like Rust, Go, and Bash
Can be run on a developer's laptop, on a server inside a firewall, or in the cloud based on security and compliance requirements
Pricing Type: Freemium
Price: Paid Plans from $12/mo
Platform(s): Integrations/Plugins
---
Share this AI Tool:
---
Need custom AI solutions for your business?
At AI Scout Solutions, we build AI tools tailored to your unique requirements. Get in touch with us and explore the possibilities of our team creating custom AI solutions tailored for your needs.
Learn More
Alternatives