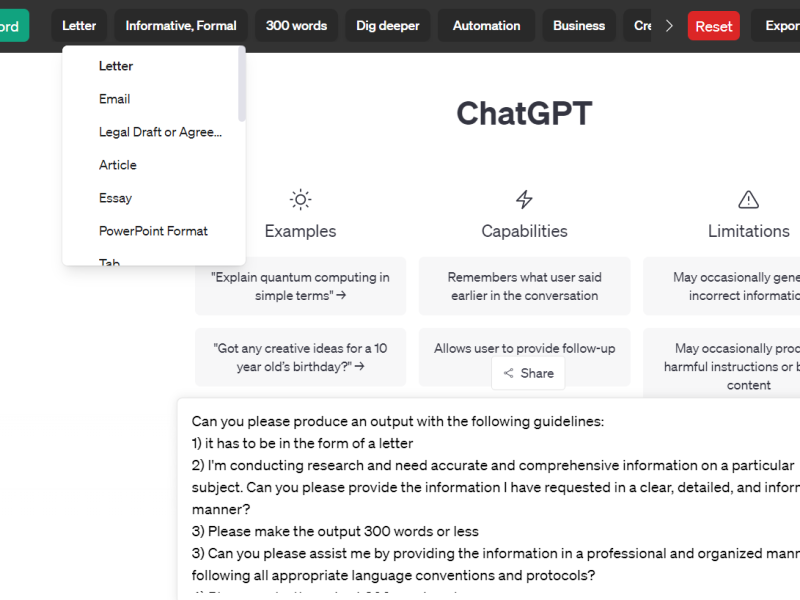 Ultimate Toolbar GPT is a powerful AI tool designed to enhance ChatGPT skills by providing a range of features and functionalities. With over 200 combinable prompts, voice control capabilities, and easy exports to Word and PDF, users can elevate their ChatGpt conversations and written content effortlessly.
Prompt Builder: Access over 200 combinable prompts with various tones, types, lengths, purposes, and Excel integration
Voice Prompts: Use voice control to interact with the Chatbox and dictate ideas for real-time transcription
Word and PDF Exports: Easily export outputs to Word and PDF formats for sharing and distribution
Multiple Language Support: Now available in multiple languages to cater to a broader user base
Pricing Type: Freemium
Platform(s): Browser Extension
---
Share this AI Tool:
---
Need custom AI solutions for your business?
At AI Scout Solutions, we build AI tools tailored to your unique requirements. Get in touch with us and explore the possibilities of our team creating custom AI solutions tailored for your needs.
Learn More
Alternatives