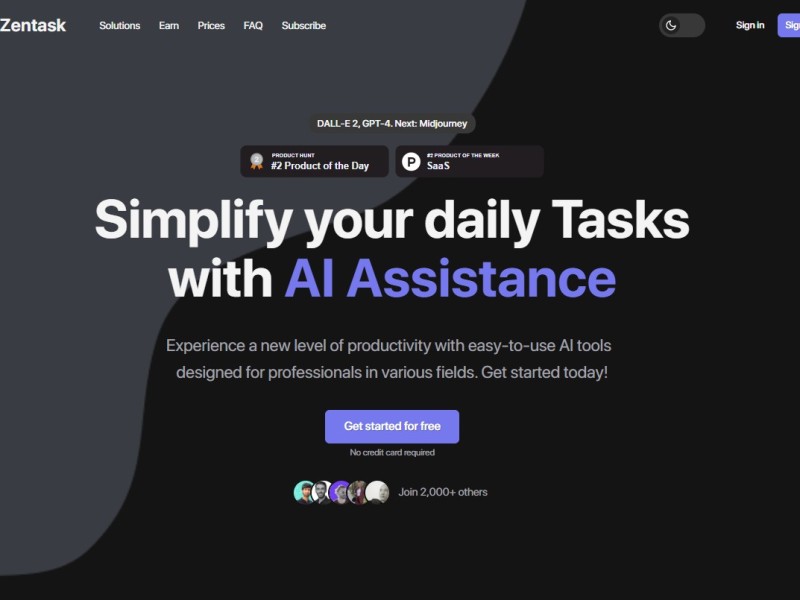 Zentask is an AI tool that simplifies daily tasks by providing easy-to-use AI solutions designed for professionals in various fields. With a wide range of AI-driven solutions, users can enhance their writing skills, boost marketing results, improve advertising success, accelerate coding processes, support academic goals, boost the creative process, optimize business performance, and more.
Enhance Writing Skills: Overcome writer's block, generate fresh ideas, and create engaging content effortlessly.
Boost Marketing Results: Create attention-grabbing campaigns, write persuasive ad copy, and optimize content for maximum impact.
Improve Advertising Success: Develop innovative ideas, craft compelling scripts, and create engaging ads to attract more customers and increase ROI.
Accelerate Coding Process: Speed up work with AI-generated code snippets, error debugging, and workflow enhancements.
Pricing Type: Free Trial
Price: Paid Plans from $20/mo
Platform(s): Web
---
Share this AI Tool:
---
Need custom AI solutions for your business?
At AI Scout Solutions, we build AI tools tailored to your unique requirements. Get in touch with us and explore the possibilities of our team creating custom AI solutions tailored for your needs.
Learn More
Alternatives