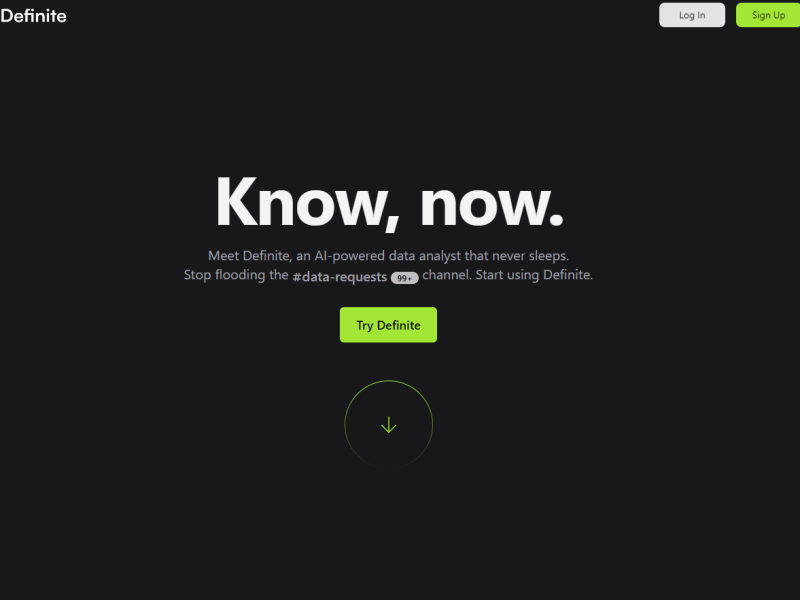 Definite is an AI-powered data analyst that provides instant insights and deep integration into your data stack, revolutionizing the way you approach business intelligence. With features like collaborative interfaces, fast processing, and seamless data integration, Definite streamlines data analysis and empowers your team.
Instant Insights: Get instant access to valuable insights from your data without the need for manual data analysis.
Figma-like Collaboration: Collaborate with your team in a user-friendly and intuitive interface, fostering efficient communication and decision-making.
Deep Data Stack Integration: Seamlessly integrate Definite with your existing data stack, enabling easy data workflows and analysis.
Fast Processing: Benefit from blazing-fast data processing, ensuring quick analysis and reducing the time spent on adhoc data requests.
Pricing Type: Free Trial
Platform(s): Web
---
Share this AI Tool:
---
Need custom AI solutions for your business?
At AI Scout Solutions, we build AI tools tailored to your unique requirements. Get in touch with us and explore the possibilities of our team creating custom AI solutions tailored for your needs.
Learn More
Alternatives