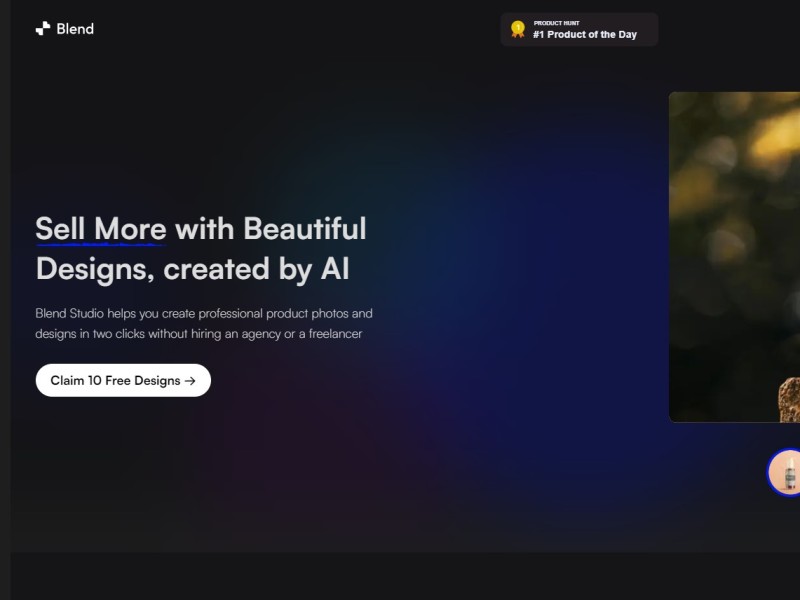 Blend Studio is an AI tool that empowers users to create stunning product visuals and designs effortlessly, eliminating the need for hiring agencies or freelancers. With just a few clicks, users can upload their product photos, describe the desired background scene, and generate AI-generated designs for various use cases.
Commerce: Increase conversion rates of Shopify listings and Etsy shops with professional product photos
Car Dealerships: Create realistic car photoshoots with natural and studio backdrops in a matter of minutes
Influencers: Design profile photos and thumbnails for social media platforms like Instagram, YouTube, and TikTok
Easy Workflow: Upload product photos, describe background settings, and download AI-generated designs for use on landing pages, ad creatives, and social media
Pricing Type: Free Trial
Price: From $3.75
Platform(s): Mobile App
---
Share this AI Tool:
---
Need custom AI solutions for your business?
At AI Scout Solutions, we build AI tools tailored to your unique requirements. Get in touch with us and explore the possibilities of our team creating custom AI solutions tailored for your needs.
Learn More
Alternatives