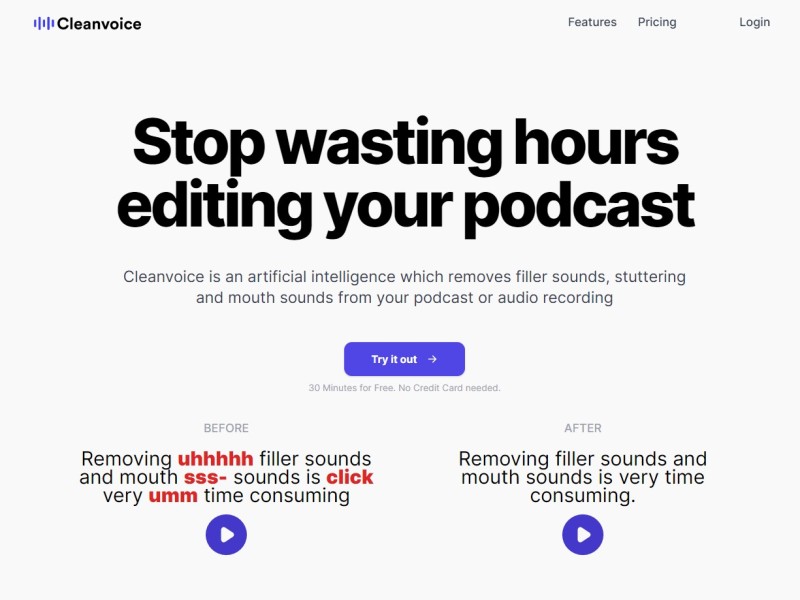 Cleanvoice is an AI tool that removes filler sounds, stuttering, and mouth sounds from podcast or audio recordings. With its multilingual filler sound remover, mouth sound and stutter remover, dead air remover, and timeline export, Cleanvoice makes podcast editing a breeze.
Filler Words Remover: Detects and removes filler sounds such as um's, ah's, etc. in multiple languages
Mouth Sound Remover: Detects and removes clicking, lip-smacking, and other mouth sounds from recordings
Stutter Remover: Detects and removes stuttering from recordings
Deadair Remover: Identifies and shortens silences in recordings to keep the audience engaged
Pricing Type: Free Trial
Platform(s): API, Web
---
Share this AI Tool:
---
Need custom AI solutions for your business?
At AI Scout Solutions, we build AI tools tailored to your unique requirements. Get in touch with us and explore the possibilities of our team creating custom AI solutions tailored for your needs.
Learn More
Alternatives