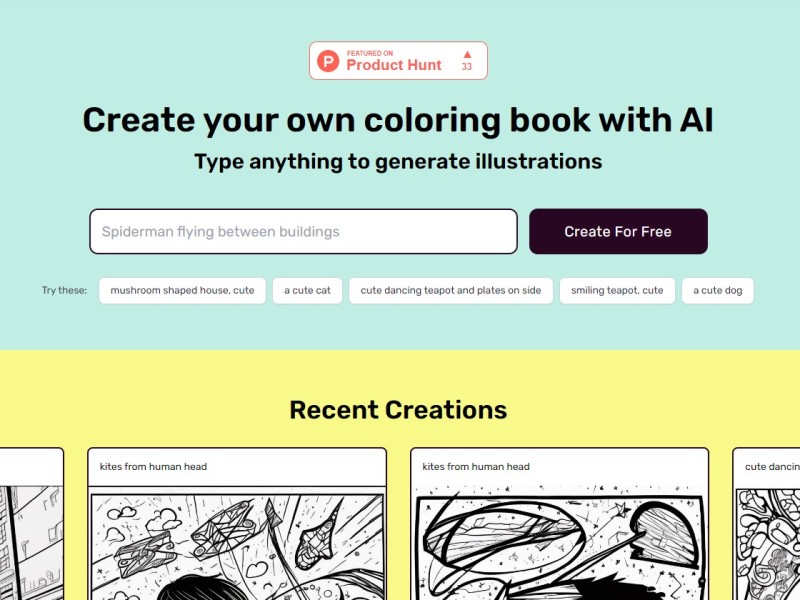 Colorway is an AI-powered platform that allows users to create their own unique coloring books. By simply typing prompts, users can generate illustrations that can be filled with colors, providing endless opportunities for creativity.
AI-Powered Illustration: Generate outline illustrations by typing prompts, whether it's fantastical creatures, favorite celebrities, or cherished memories.
Unlimited Coloring Books: Create unlimited coloring books based on personal interests and preferences, breaking free from the limitations of pre-made coloring books.
Customizable Designs: Enjoy the freedom to tweak and customize AI-generated designs to match individual taste and preferences.
Inspire Creativity: Spark creativity in individuals of all ages, from kids to art students and professionals, by engaging in a fun and interactive coloring book experience.
Pricing Type: Free Trial
Price: $10 for Unlimited Generations
Platform(s): Web
---
Share this AI Tool:
---
Need custom AI solutions for your business?
At AI Scout Solutions, we build AI tools tailored to your unique requirements. Get in touch with us and explore the possibilities of our team creating custom AI solutions tailored for your needs.
Learn More
Alternatives