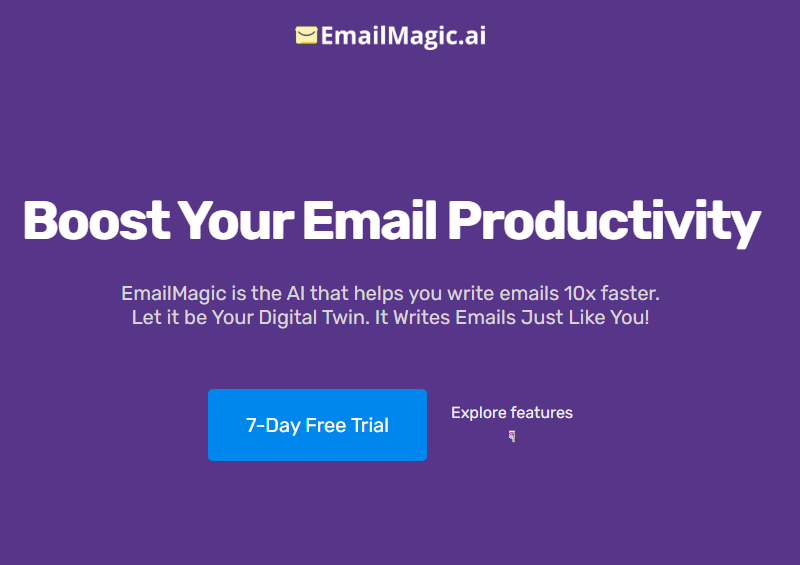 EmailMagic is the AI assistant that helps you write emails 10x faster. Let it be Your Digital Twin. It Writes Emails Just Like You!
AI that Writes Emails, Fast: Save time and effort by using EmailMagic to quickly and easily compose emails that maintain your personal writing style and tone.
AI that Generates Email Responses: Experience the power of AI-generated email replies that are flawlessly crafted and responsive, providing quick and efficient communication.
Write and Reply in Any Language: Overcome language barriers and communicate effectively by using EmailMagic AI to write and reply to emails in any language.
Time-Saving Solution: Let EmailMagic AI handle the task of email composition, allowing you to free up hours of your precious time for other important tasks.
Pricing Type: Free Trial
Price: Plans from $14/mo
Platform(s): Web
---
Share this AI Tool:
---
Need custom AI solutions for your business?
At AI Scout Solutions, we build AI tools tailored to your unique requirements. Get in touch with us and explore the possibilities of our team creating custom AI solutions tailored for your needs.
Learn More
Alternatives