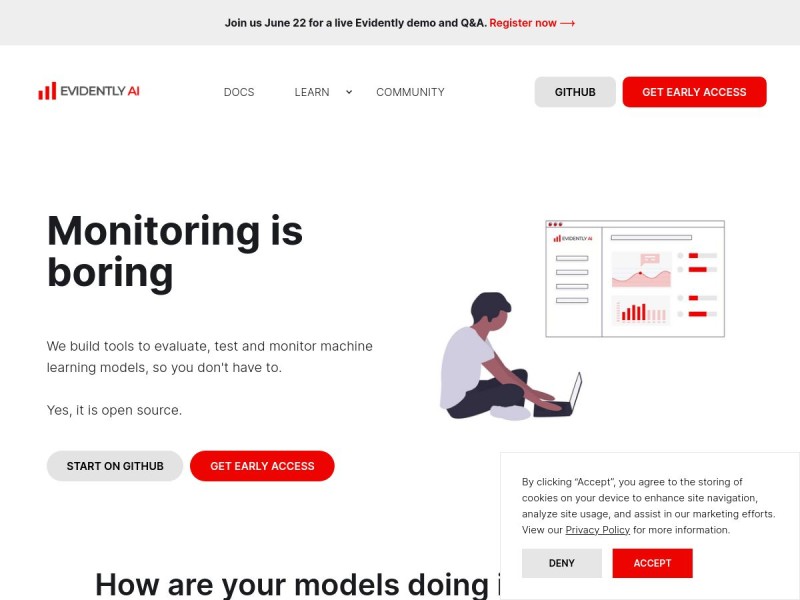 Evidently AI is an open-source tool that helps evaluate, test, and monitor machine learning models in production. It offers features such as model quality evaluation, data drift testing, target drift understanding, and data quality snapshotting.
Evidently AI's features include:
Model quality evaluation to go beyond aggregate performance and discover where models fail
Data drift testing to compare input feature distributions and explore drift visually
Target drift understanding to monitor changes in model predictions and target behavior over time
Data quality snapshotting to get a snapshot of data health and explore feature behavior and statistical properties
Pricing Type: Free
Platform(s): API, Open Source
---
Share this AI Tool:
---
Need custom AI solutions for your business?
At AI Scout Solutions, we build AI tools tailored to your unique requirements. Get in touch with us and explore the possibilities of our team creating custom AI solutions tailored for your needs.
Learn More
Alternatives