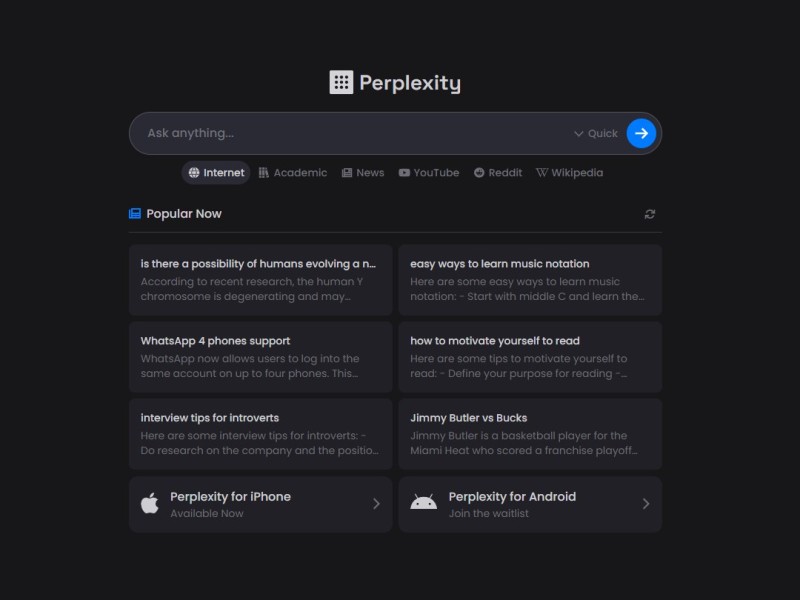 Perplexity AI is a robust answer engine designed to deliver precise answers to intricate questions, catering to a diverse range of users. Its key features and advantages streamline the search for information.
Large language models: Harnesses search engines and advanced AI for answering a wide array of questions
Natural language understanding: Interprets user inputs and provides specific answers
Support: Reach the support team via Twitter, Discord, or email for assistance with internal data searches
Use cases: Ideal for students, researchers, professionals, and general users seeking accurate answers
Pricing Type: Free
Platform(s): Browser Extension, Mobile App, Web
---
Share this AI Tool:
---
Need custom AI solutions for your business?
At AI Scout Solutions, we build AI tools tailored to your unique requirements. Get in touch with us and explore the possibilities of our team creating custom AI solutions tailored for your needs.
Learn More
Alternatives