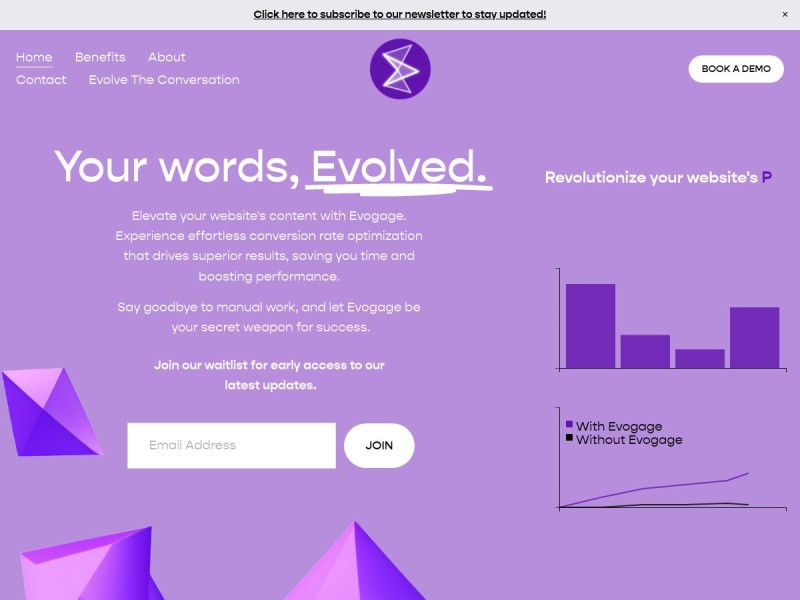 Evogage is an AI-powered tool that revolutionizes text optimization for websites, driving conversion rate optimization and boosting marketing efforts. With automatic optimization, data-driven strategies, and continual improvement, Evogage takes the guesswork out of text optimization, delivering superior results without manual work.
Automatic Conversion Rate Optimization: Optimize website text automatically without the need for manual work.
Data-Driven Optimization: Utilize advanced algorithms and past engagement data to refine and create engaging content that drives better results.
Continual Improvement: Benefit from an ongoing process of analyzing past engagement and optimizing website text to increase engagement and conversions over time.
Revolutionizing Text Optimization: Evogage employs cutting-edge AI-powered tools and reinforcement learning algorithms to revolutionize text optimization and enhance marketing efforts.
Pricing Type: Paid
Platform(s): API, Web
---
Share this AI Tool:
---
Need custom AI solutions for your business?
At AI Scout Solutions, we build AI tools tailored to your unique requirements. Get in touch with us and explore the possibilities of our team creating custom AI solutions tailored for your needs.
Learn More
Alternatives