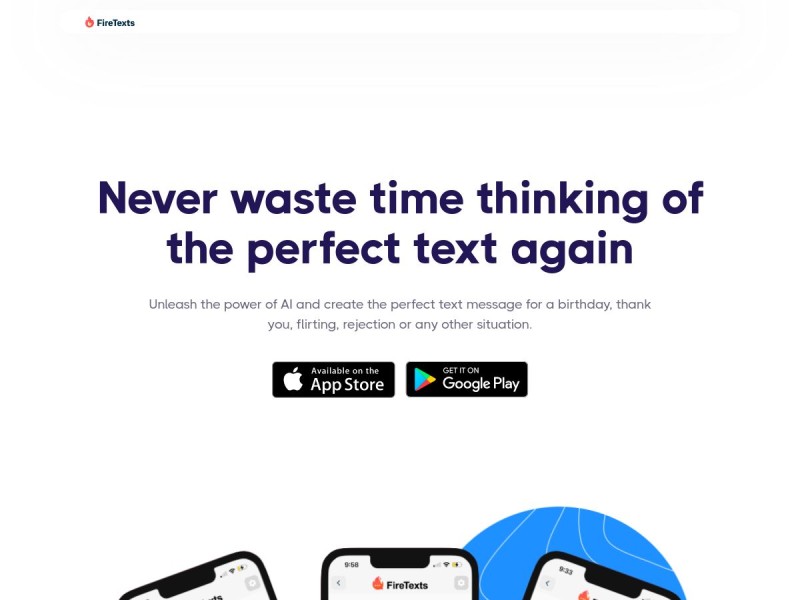 FireTexts is an AI-powered app that helps users create personalized text messages for any occasion. With advanced AI and GPT-4 technology, FireTexts generates unique and customized messages that elicit the desired reaction.
Message Types: Choose from a range of message types, including birthdays, thank-you notes, missing you texts, and more
Customization: Personalize your text messages by adding the recipient's name or additional context
AI-Generated Variations: Utilize GPT-4 technology to generate unique variations of your text message, each with its own tone, emotion, and style
Effective Communication: Craft the perfect message to elicit the desired reaction and enhance your connections with others
Pricing Type: Freemium
Price: Offers In-App Purchases
Platform(s): Mobile App
---
Share this AI Tool:
---
Need custom AI solutions for your business?
At AI Scout Solutions, we build AI tools tailored to your unique requirements. Get in touch with us and explore the possibilities of our team creating custom AI solutions tailored for your needs.
Learn More
Alternatives