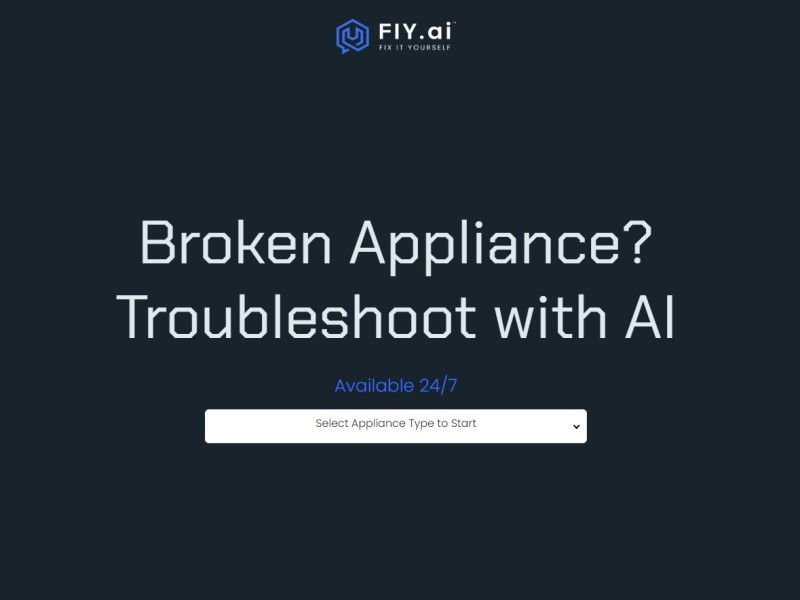 FIY.ai is an innovative AI tool that revolutionizes the process of fixing home appliances. Users can simply chat with the FIY artificial intelligence via text message to receive assistance in diagnosing and resolving common appliance issues.
Chat-Based Diagnosis: Engage in a text-based conversation with the FIY AI to receive diagnosis and troubleshooting guidance for various home appliances.
Wide Appliance Coverage: Get support for a range of appliances, including air conditioners, cooktops, dishwashers, microwaves, ovens, range hoods, refrigerators, freezers, stoves, ranges, and washer dryers.
Multiple Manufacturers: FIY.ai caters to appliances from multiple manufacturers, ensuring that users can receive assistance regardless of the brand or model of their home appliances.
DIY Appliance Fixes: Benefit from the AI's expertise and guidance to perform DIY fixes for common appliance issues, saving time and money on service calls or repairs.
Pricing Type: Free
Platform(s): SMS/Phone
---
Share this AI Tool:
---
Need custom AI solutions for your business?
At AI Scout Solutions, we build AI tools tailored to your unique requirements. Get in touch with us and explore the possibilities of our team creating custom AI solutions tailored for your needs.
Learn More
Alternatives