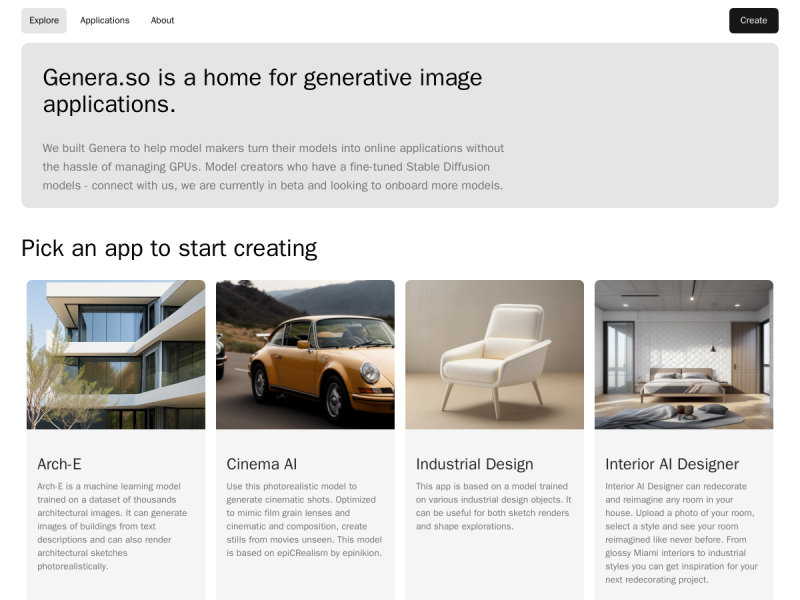 Genera is an innovative AI-powered platform that empowers model makers to easily transform their models into online applications, eliminating the need to manage GPUs. With a focus on Stable Diffusion models, Genera offers a seamless beta experience for model creators to connect and onboard their models for various applications.
Cinema AI: Create photorealistic cinematic shots with film grain lenses and cinematic composition.
Interior AI Designer: Redesign and visualize living spaces based on individual preferences, offering Miami modern, industrial, and other styles.
Industrial Design: Utilize a model trained on various industrial design objects for sketch renders and shape explorations.
Arch-E: Generate architectural images from text descriptions and render architectural sketches photorealistically.
---
Share this AI Tool:
---
Need custom AI solutions for your business?
At AI Scout Solutions, we build AI tools tailored to your unique requirements. Get in touch with us and explore the possibilities of our team creating custom AI solutions tailored for your needs.
Learn More
Alternatives