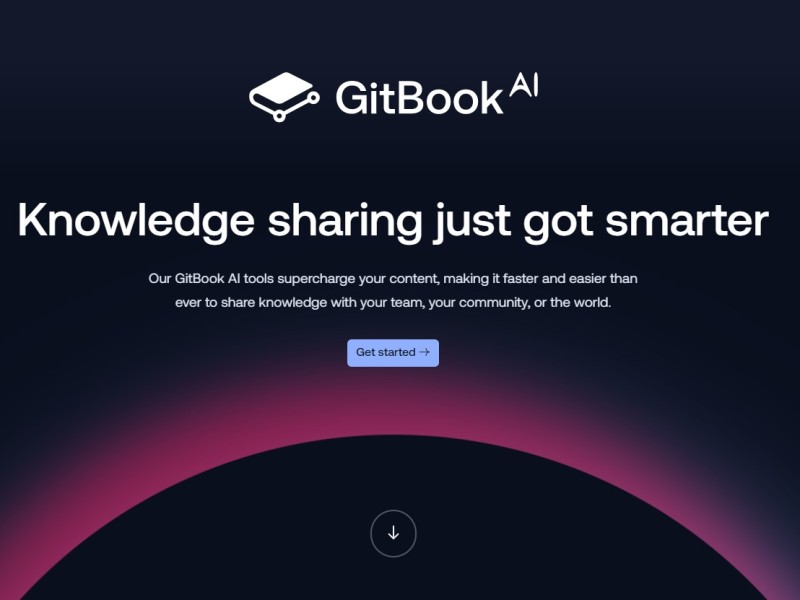 GitBook AI is an AI tool that enhances knowledge sharing by making it faster and easier to share information within teams, communities, or globally. With GitBook AI, users can leverage AI-powered features like Lens to quickly find and summarize relevant information from their documentation.
Lens AI: Utilize Lens AI to quickly search and summarize content, providing instant answers and clickable references
Enhanced Public Docs: Give users the ability to ask Lens for semantic answers with clickable references, improving accessibility to knowledge
Internal Knowledge: Apply Lens to internal content for powerful onboarding, summarizing meeting notes, and discovering historical company data
API Integration: Embed GitBook Lens into your product using the API, allowing users to access knowledge seamlessly within your platform
Pricing Type: Freemium
Price: Paid Plans from $6.70/mo
Platform(s): API, Integrations/Plugins, Web
---
Share this AI Tool:
---
Need custom AI solutions for your business?
At AI Scout Solutions, we build AI tools tailored to your unique requirements. Get in touch with us and explore the possibilities of our team creating custom AI solutions tailored for your needs.
Learn More
Alternatives