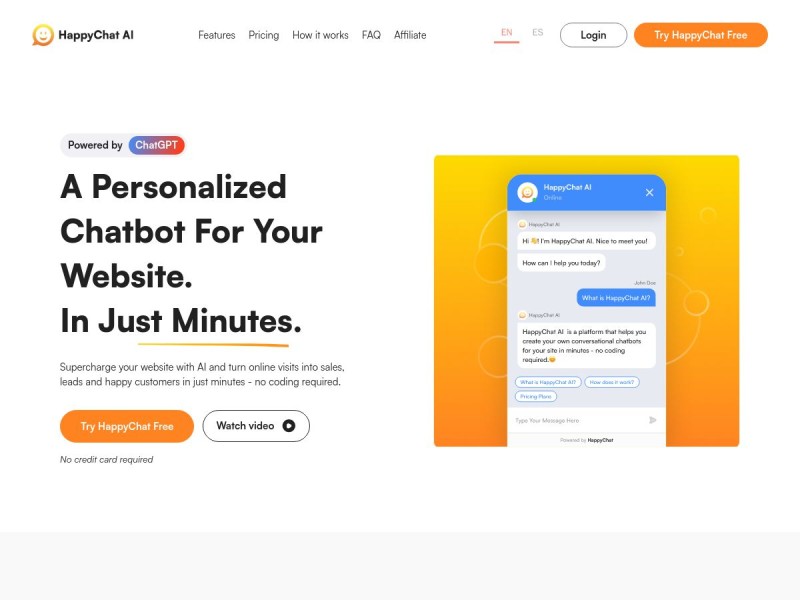 HappyChat is an AI-powered chatbot tool that allows users to easily create personalized chatbots for their websites without any coding required. With HappyChat, users can upload documents or add links to their website, train the chatbot on their data, customize its appearance, and engage with visitors in realistic conversations.
Upload Document/Link: Easily upload documents or add a link to your website for HappyChat to access
Train The Chatbot: Train the chatbot on your data and customize it to match the look and feel of your website
Add The Chat Widget: Add the chat widget to your website and start interacting with customers
Deliver A Human-Like Experience: Harnesses the power of Natural Language Processing (NLP) to interpret user input and deliver realistic conversations
Pricing Type: Freemium
Price: Paid Plans from $19/mo
Platform(s): API, Integrations/Plugins, Web
Promos: TOOLS20
---
Share this AI Tool:
---
Need custom AI solutions for your business?
At AI Scout Solutions, we build AI tools tailored to your unique requirements. Get in touch with us and explore the possibilities of our team creating custom AI solutions tailored for your needs.
Learn More
Alternatives