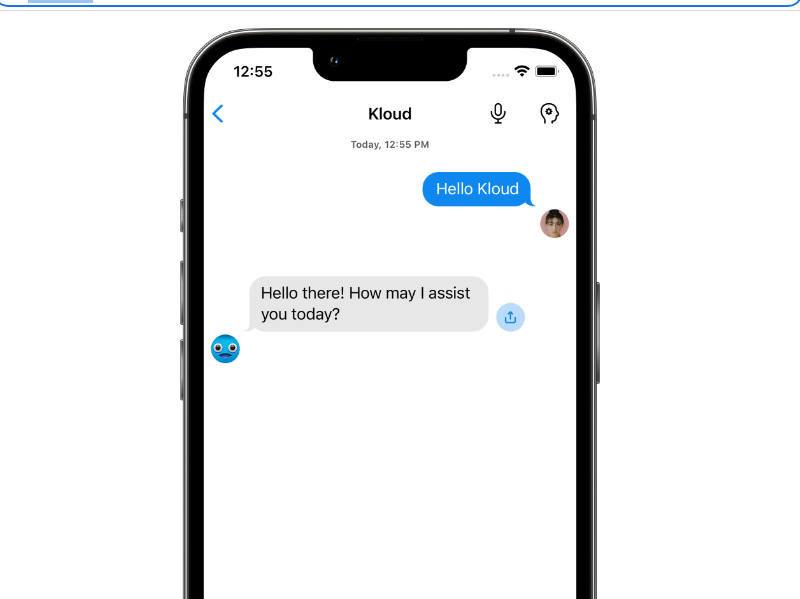 Kloud helps you to interact with ChatGPT and other AI technologies from the palm of your hand, anywhere, anytime, with access to the latest AI models and capabilities.
Chat with AI: Engage in conversations with the latest versions of ChatGPT by OpenAI, allowing for tasks like generating travel itineraries, text translation, and email composition.
AI-Generated Images: Utilize Stable Diffusion models to create stunning visualizations from text inputs, with the ability to save and share these images on social media platforms.
Voice Conversations: Have realistic voice interactions with AI, where users can ask questions using their own voice and receive responses in a lifelike manner.
Sync and Organize Chats: Seamlessly sync conversations across multiple Apple devices, including iPhones, iPads, and supported Macs. Users can also organize chats by naming them, categorizing them into folders, and easily search through past messages.
Pricing Type: Freemium
Platform(s): Mobile App
---
Share this AI Tool:
---
Need custom AI solutions for your business?
At AI Scout Solutions, we build AI tools tailored to your unique requirements. Get in touch with us and explore the possibilities of our team creating custom AI solutions tailored for your needs.
Learn More
Alternatives