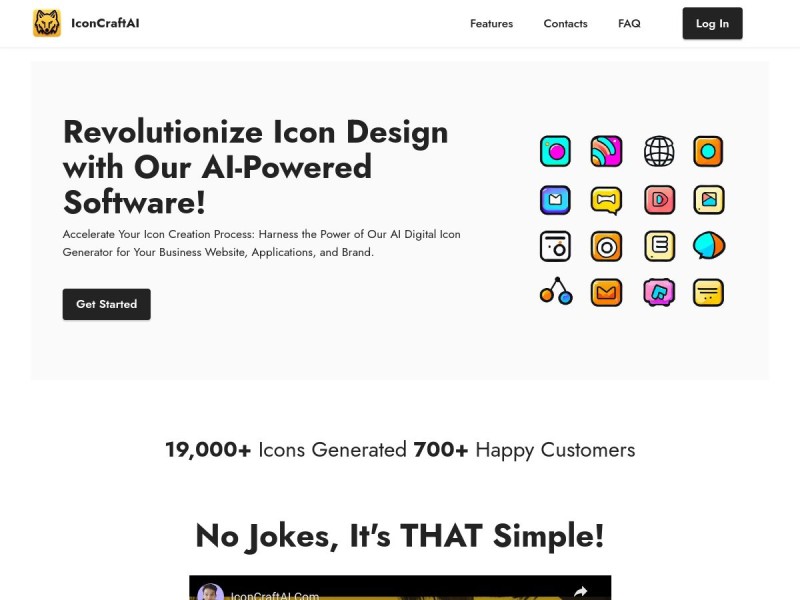 IconCraftAI is a revolutionary mobile app icon generator. With its advanced AI technology, designing stunning app icons has never been easier. Explore a wide array of styles, themes, and customization options, input your app's name, and let IconCraftAI generate unique and eye-catching icons that perfectly represent your mobile applications.
Seamless User Experience: Enjoy a seamless experience with IconCraftAI's intuitive interface, offering a vast library of design templates and customization options.
Effortless Icon Generation: Say goodbye to manual icon creation. Simply input your app's name, choose from design templates or upload your own graphics, and let IconCraftAI's AI algorithm generate a wide range of beautifully crafted icons tailored to your preferences.
Professional-Grade Results: Whether you're an experienced designer or a novice developer, achieve professional-grade icon results in minutes. Customize colors, shapes, gradients, and effects to create icons that align with your app's branding and visual identity.
Time and Cost Savings: IconCraftAI accelerates the icon creation process, saving you time and effort. With affordable pricing and a generous credit system, it provides value for your icon generation needs.
Pricing Type: Freemium
Platform(s): Web
---
Share this AI Tool:
---
Need custom AI solutions for your business?
At AI Scout Solutions, we build AI tools tailored to your unique requirements. Get in touch with us and explore the possibilities of our team creating custom AI solutions tailored for your needs.
Learn More
Alternatives